Closet Organizing Systems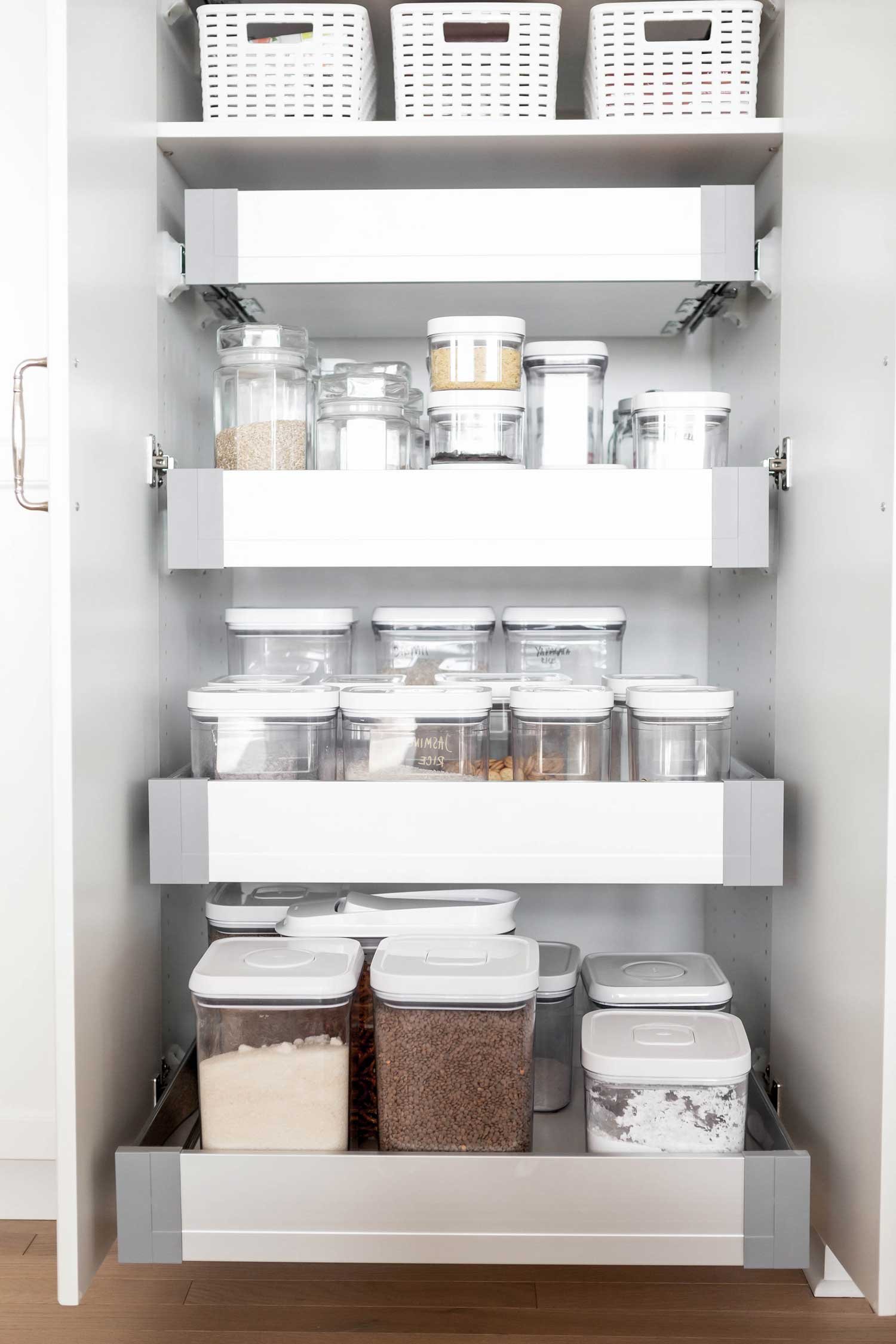 Tips For Closet Organizing Systems
Below are a couple of tips specifically around closet organizing systems + some of the techniques we use to ensure they're actually going to work for you. 
Hanging Space
If hanging clothes is a preference for you because you can see everything then the organizing system that's decided on for your closet should prioritize not only enough hanging space but room for different types of hanging as well. In a master closet, you might have space for professional shirts, jackets, formal wear, long dresses + hanging pants but you might also have hanging space for casual clothes, bags, scarves or jewelry as well.
If this was a garage storage space, hanging space for kids toys, outdoor gear +  any tools that you may have.
If this was a closet in an entryway, mudroom, or laundry room — ample space for drying clothes or wet jackets to air out may be something you prioritize.
Shelves / Cubbies
When it comes to shelves or cubbies, these may be necessary for folding clothes like sweaters, sweatshirts or casual pants like jeans. 
One of the more obvious reasons we like shelves + cubbies is they are a fantastic choice for storing baskets or clear bins. So whether that's a linen closet, laundry closet, or pantry closet things are easily visible to you.
Shoe Storage
Speaking of visibility, shelves are a great way (+ in our opinion the most effective way) to store shoes in your home. Below your hanging clothes is a great place to store them in your clothes closet.
However, if you're a shoes off house, then having open shelves in your entryway provides a more functional way for you to see what shoes you have and also keep them readily available for when you'll actually need them.
Drawers
Drawers are excellent in closet systems. 
They're perfect for putting small items in bins. Even when you're not a "perfect folder" drawers are also great for foldable items like shirts, pants, and shorts.
Uniformity Wins
Elegant Simplicity is a full-service interior design firm that also provides luxury organizing so when we say uniformity wins… we mean it 🙂
Whether that's the same set of hangers so everything is aesthetically pleasing OR baskets + bins that all coordinate + work together — having a functional closet organizing system does not mean an ugly one *wink*
Labeling Is Highly Recommended
Whenever we create an organizing system with our clients we label!
It's a natural part of our organizing process because everything successful in life is systemized. Without labeling out what goes where — be it a basket, bin, shelf, or cubby then no one else can help maintain that system for the long haul. 
And while this section's mighty short, here's everything you need to know about organizing labels.
Organizing Systems As A Whole
Organizing systems as we've talked about here are specific to the closet and yet organizing systems exist everywhere in your home. They're systems setup around your routines + habits to keep the clutter at bay.
But much like closet organizing systems, they don't work unless you (or your house staff) does the work to manage + maintain them. 
Well friend, there you have it…everything you need to know closet organizing systems! 
And don't forget, if you're in the preliminary planning stages of your next project, let's chat. 
Psst… Check out our FREE Video Course: 4 Days To A More Beautiful + Functional Home