Colorful Holidays: Opalhouse designed with Jungalow
A Very Colorful Holiday with Opalhouse Designed with Jungalow
The holidays are around the bend and this year I'm so ready. I'm ready to spend some quality time with family, play games by the fire, listen to Mariah's Christmas album, and cozy up with warm sweaters, slippers, and throws. Our new Opalhouse designed with Jungalow collection at Target is really getting me in the holiday spirit, and I'm excited to share some of my favorite pieces from the new drop with you all! Are y'all ready for some color? The concept for this collection was Heaven and Earth holiday, and we incorporated celestial motifs (we're seeing stars!), but also Earthly wonders: little mushrooms and sweet, sweet li'l birdies — but I also wanted this holiday collection to have a bit of humor and levity to it, so don't be surprised if you come across mermaids wearing Santa hats–because a little holiday silliness brings me joy.
Holiday Pillow Party!
One of the easiest ways to make your home look festive for the holidays is to swap out your pillows for ones with a festive flair! And we've got no shortage of them over here: pillows with Christmas trees, dreidels, and reindeer — oh my! Plus all the fun bells and whistles — or, in this case, pompoms, tassels, embroidery, and beading! It's beginning to look a lot like Christmas (or Hanukkah around here!). And they are all $20!!
A Tantalizing Tabletop
Ok so I'm really excited about this! Our iconic Soleil print is now available as tablecloth and table napkins, and the shimmering stars instantly elevate the table for the holidays (although I wouldn't be mad about using them year round!). We've got woven placements in the shape of Christmas trees which are perfect for adding a bit of texture and mixed materials to your holiday table –and would be the perfect placemat under which to place Santa's cookies. Check out the little poms on top, too. The details get me!
Why only use ornaments on the tree? We also sprinkled our felted ornaments on the tabletop! They can be used as place settings (pin name tags on them!) and as little keepsakes for your guests. The little camel…and the mermaid…THE MERMAID!! (plus they only cost 25 for the set!)
I think one of the secrets to creating a lush, layered tabletop is to mix materials — here we're mixing festive hobnail glass with terracotta, ceramic, metal, natural fibers and felt! The result is a feast for the eyes (and a perfect pairing with the feast for the belly that is to come!)
The Festival of Lights
I'm so proud to share our Hanukkah collection!  If I could go back in time and tell elementary-school-aged Justina (or "Tina" as I was called back then) that I would have a chance to design a Hanukkah collection for Target, I would have lost my mind. I made so many funky, oddball menorahs in art class. They may have been made from tin foil, but I was just planting a seed for all that I do now….and my Hebrew-school teacher would be so proud <3!!
This menorah is just so, so cool. And don't worry, it's not made of tin foil! I love the sculptural shape, the curves and how it feels simultaneously ancient and modern. I also designed a fun Hanukkah pattern for this collection (seen on the pillow, above!). The pattern also appears on a few other pieces in the Hanukkah collection, too. Check out the whole Hanukkah collection on Target, here–you're gonna wanna nab the candle holder! And let's not forget the dreidel pillow! It may not spin but it wins the cutest Hanukkah pillow award 😛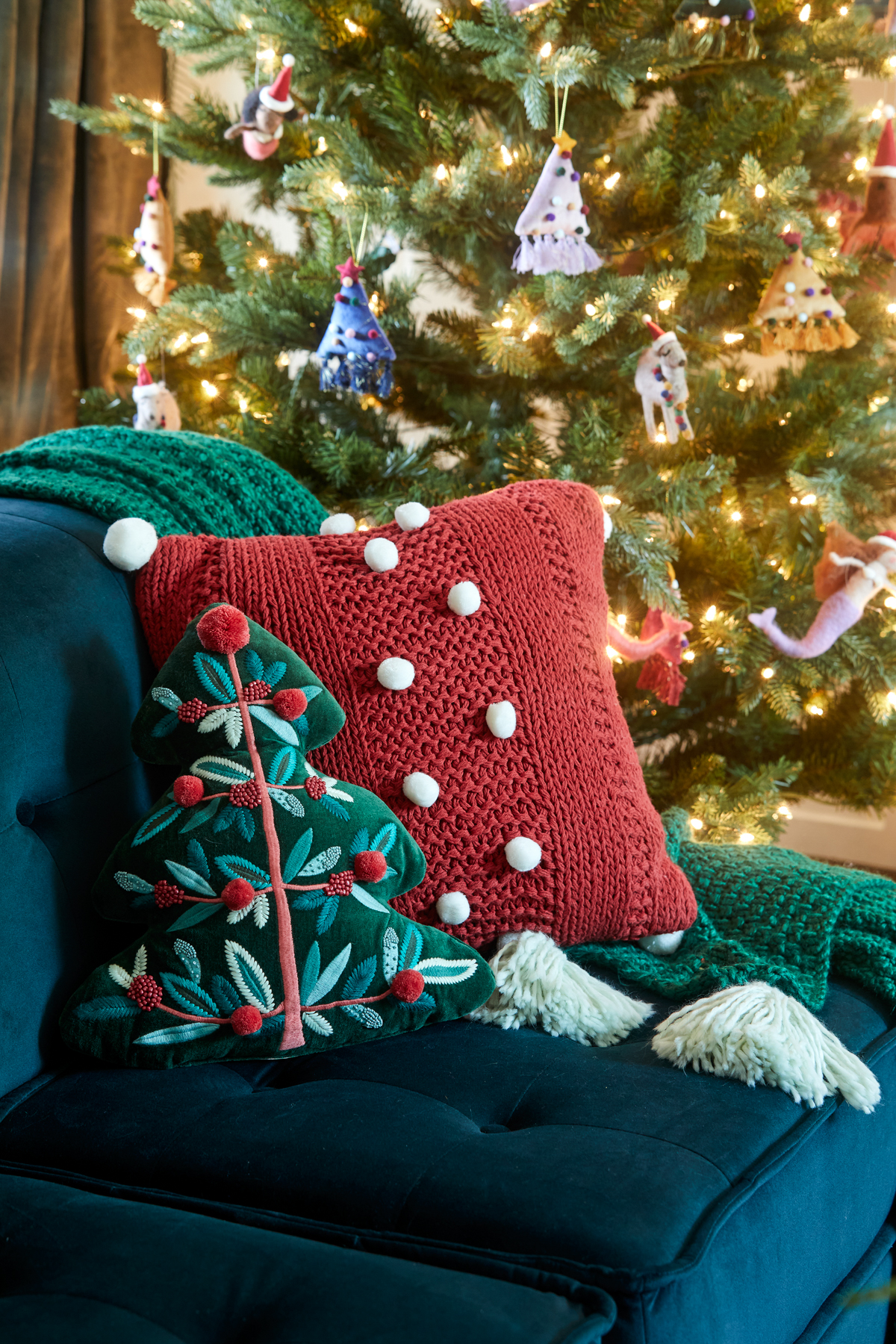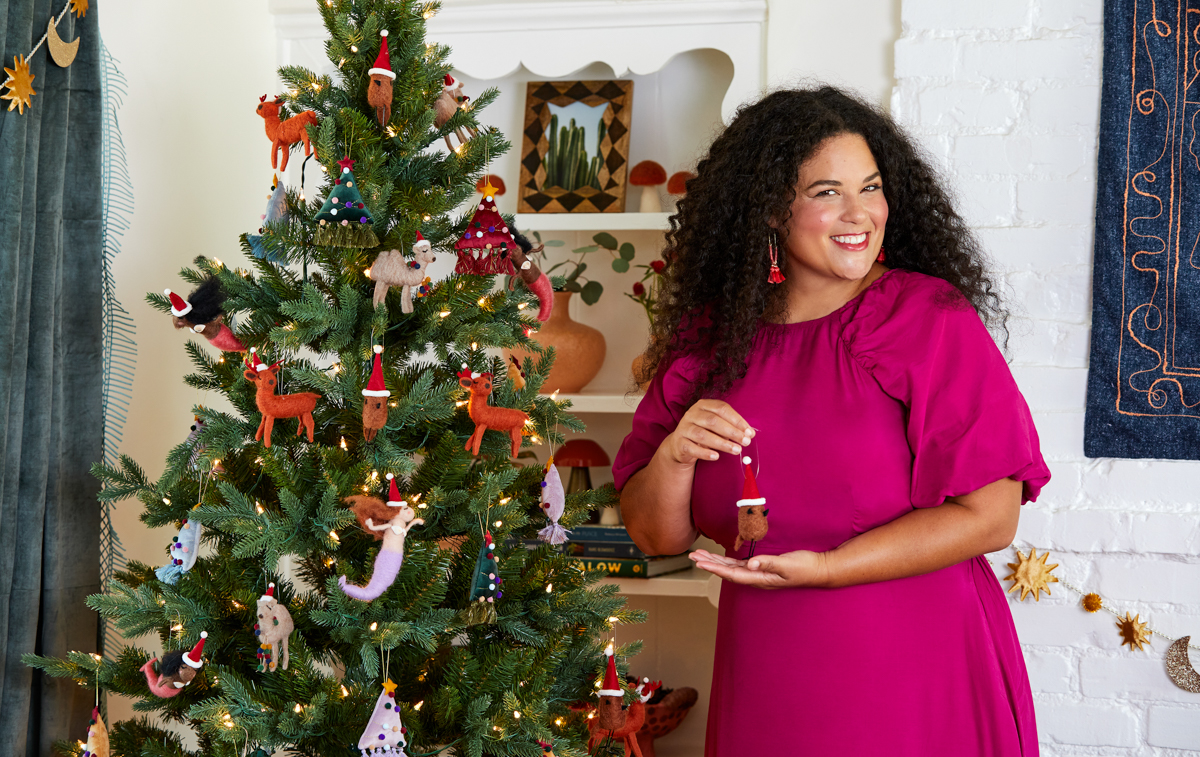 So many fun, sweet, kooky characters in this collection!
Hope your holidays are warm, fun, festive and a little bit silly, just like this collection. Check out the
whole collection on Target.com
!
Photos by Jenna Peffley