Small Side Book Table – Take Two
This post may contain affiliate links. Please see disclosures here.
This side book table got a whole new look…again!! Take two and it's a keeper! 
Hello friends!
I hope you had a wonderful weekend. We took it easy and didn't do much. I've done quite a bit of shopping but haven't wrapped a thing. Every day I look at my big pile and say, I'm gonna wrap today, and then never do!! haha!! I'll get to it soon.
Remember last week or so I shared some updates?? If you missed it you can see it all here. Well, in that post I talked about how I decided to keep the little side book table. This one, Antique Book Rack Table Update.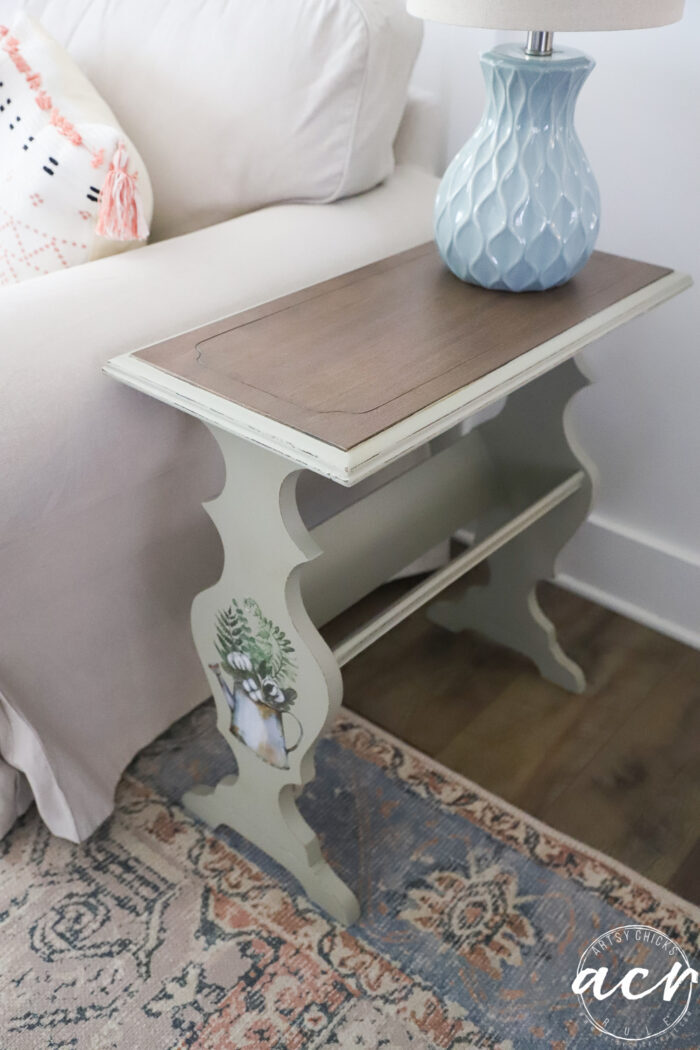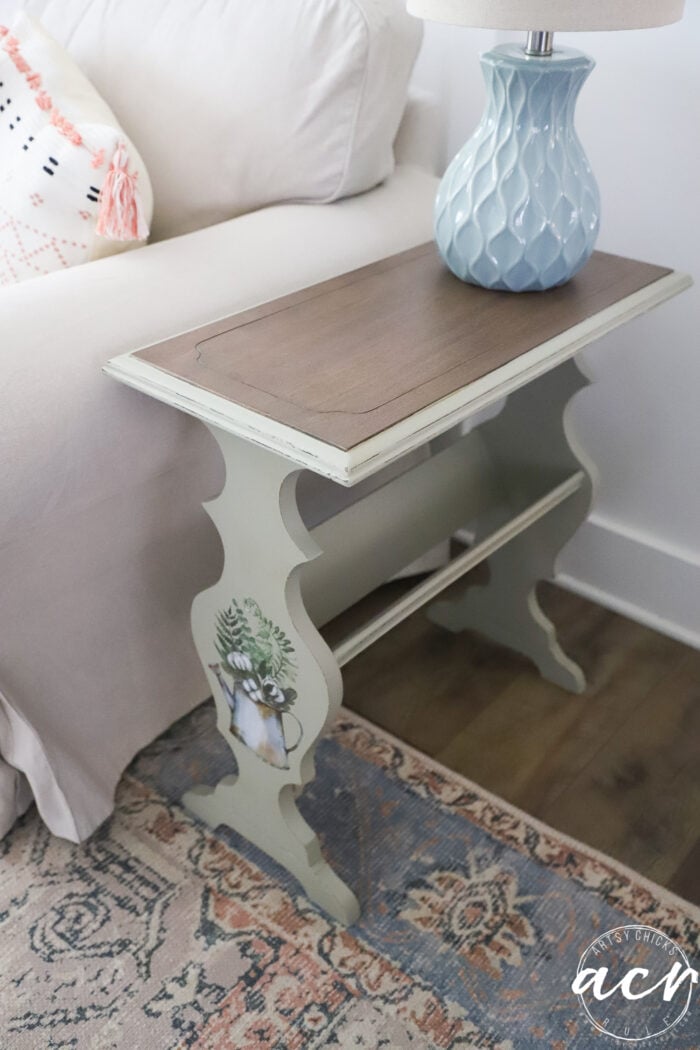 So sweet! I loved the makeover I gave it but that was with the thought of me not keeping it. As it were, it would have been great in a Florida room, porch, sunroom, etc. But I didn't really love it painted/decorated that way in our living room.
I decided to paint it.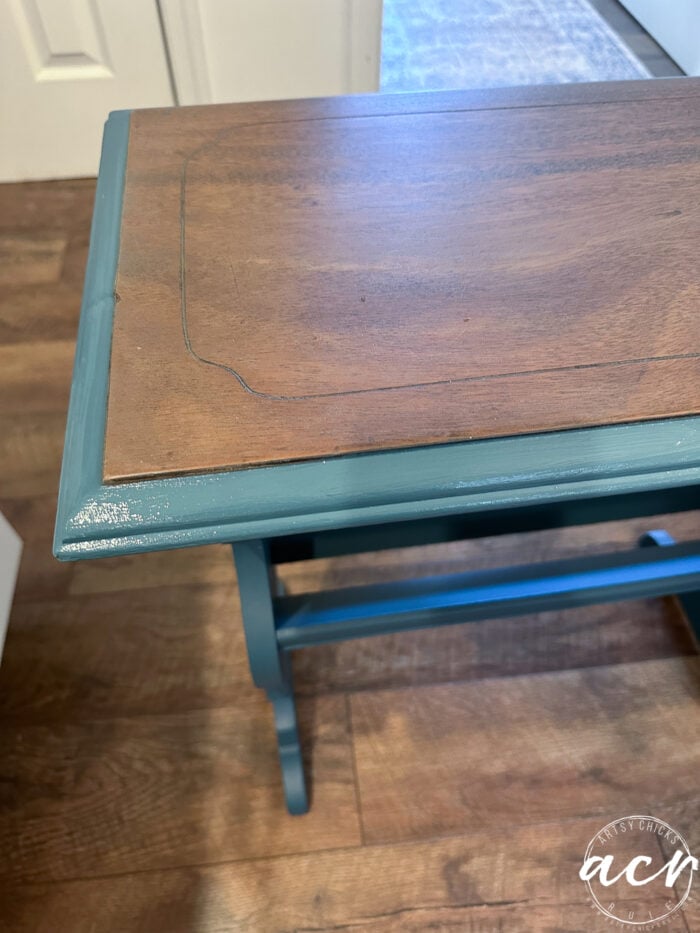 I thought I'd give it a fun finish with this dark blue underneath. (Seaside, gorgeous color)
Then painting a lighter color over top… (French Eggshell, also beautiful!)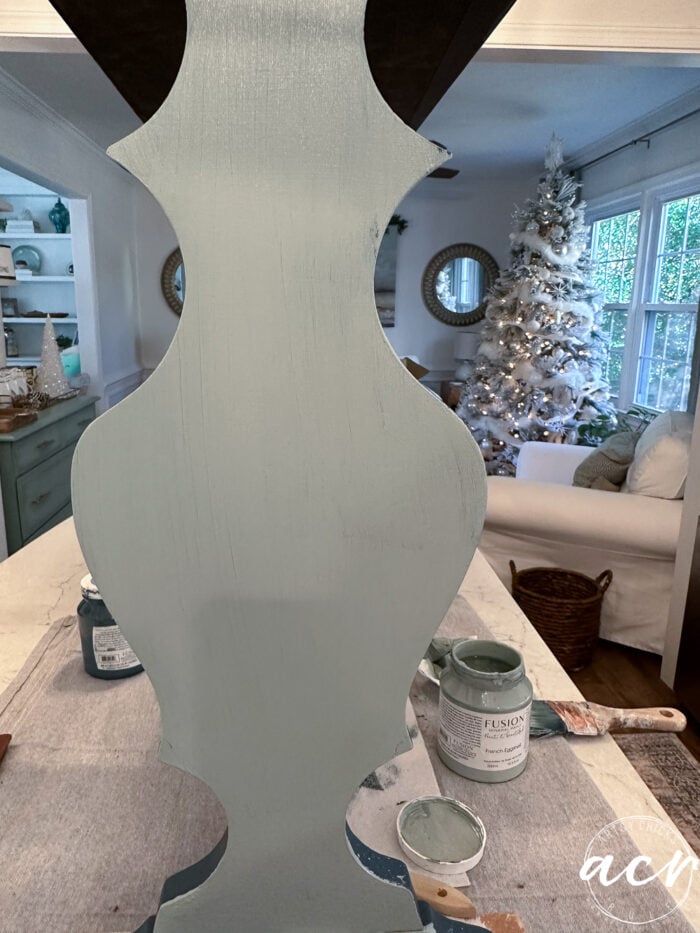 And I wanted to bring some of that dark blue through…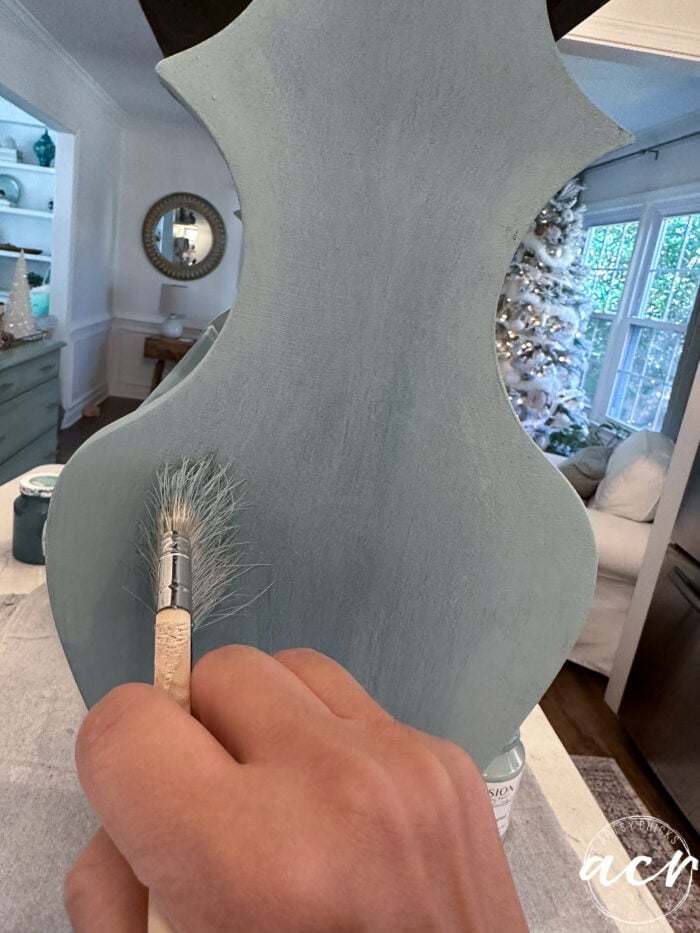 So I used a wet chip brush and brushed some of the lighter blue away in the middle areas.
Sanded the edges a bit and done.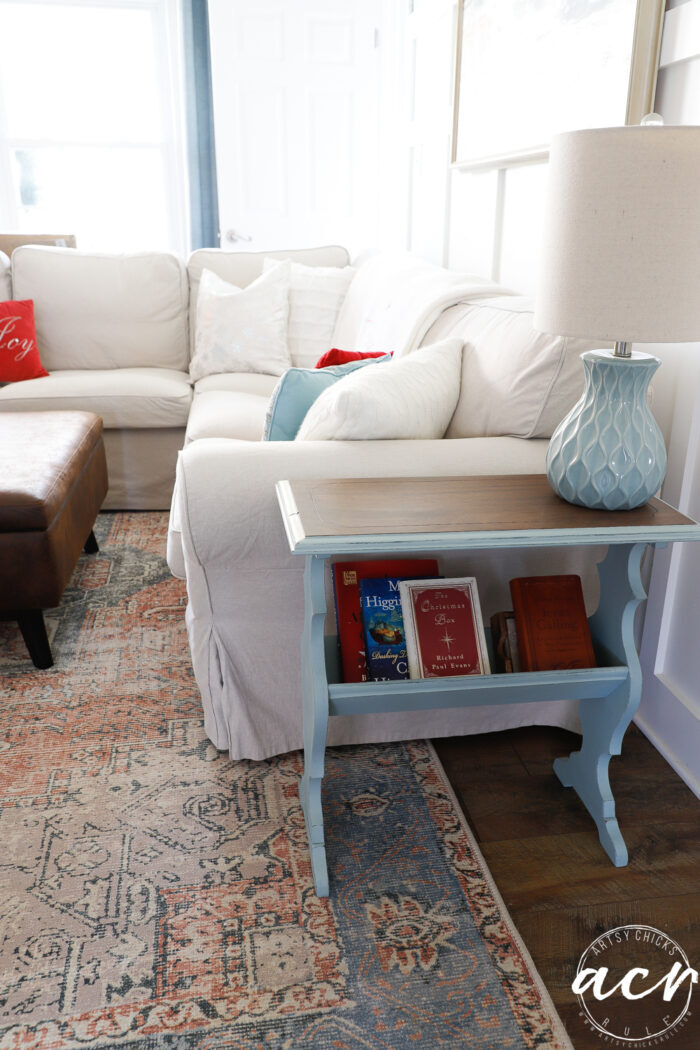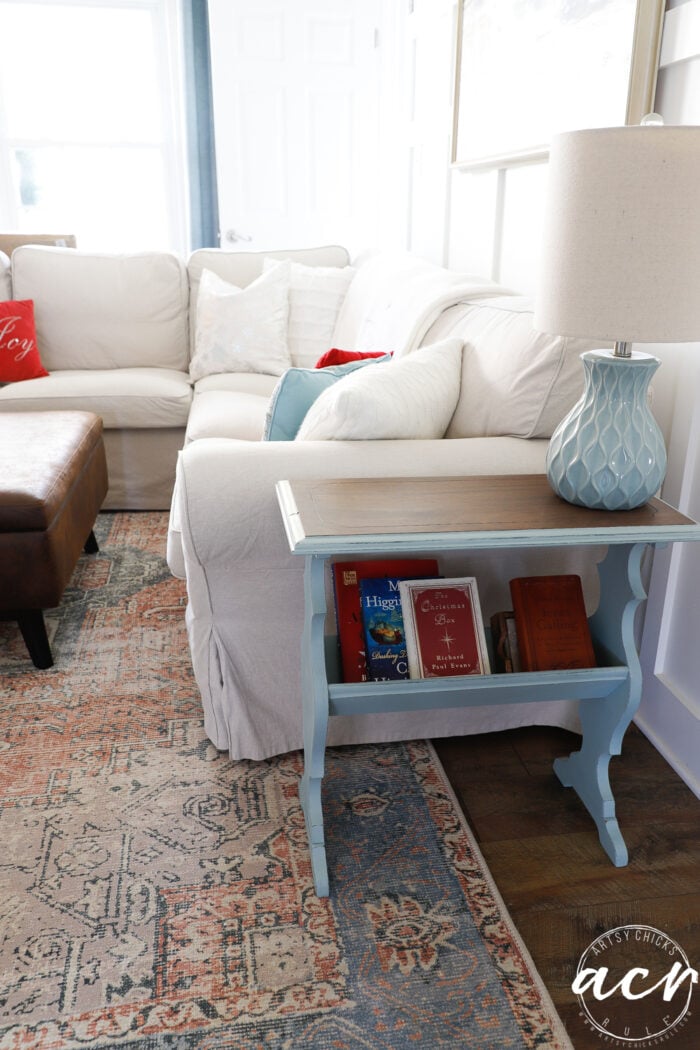 But I didn't love it blue. Boo!!! Too much blue.
I need it a bit more neutral.
But Ryder goes just perfectly in here! He's just right. 😉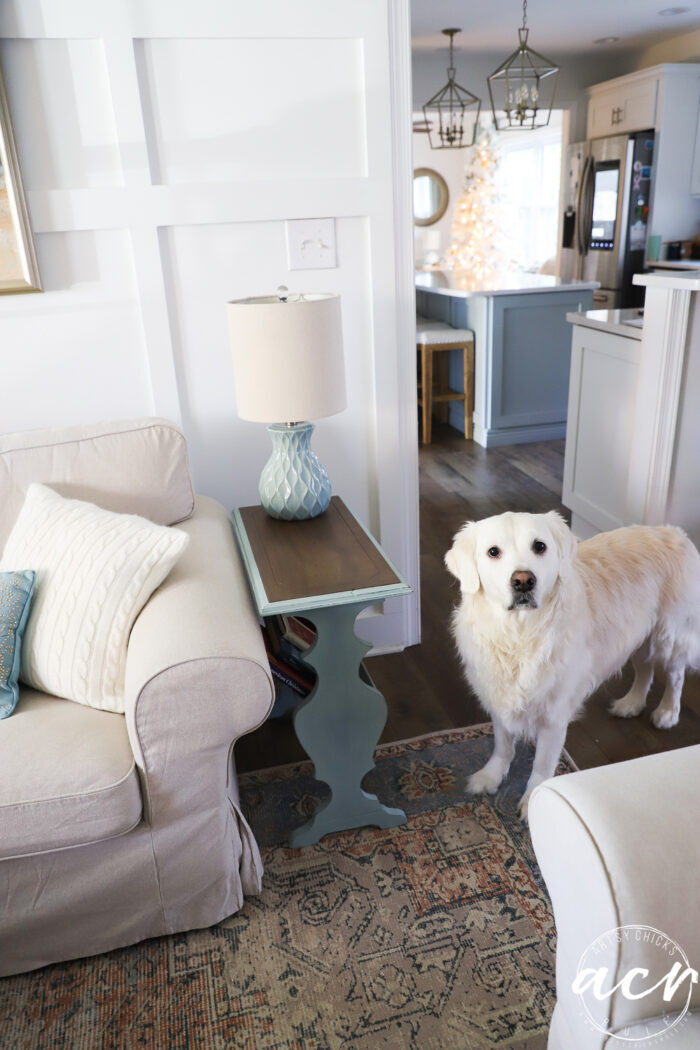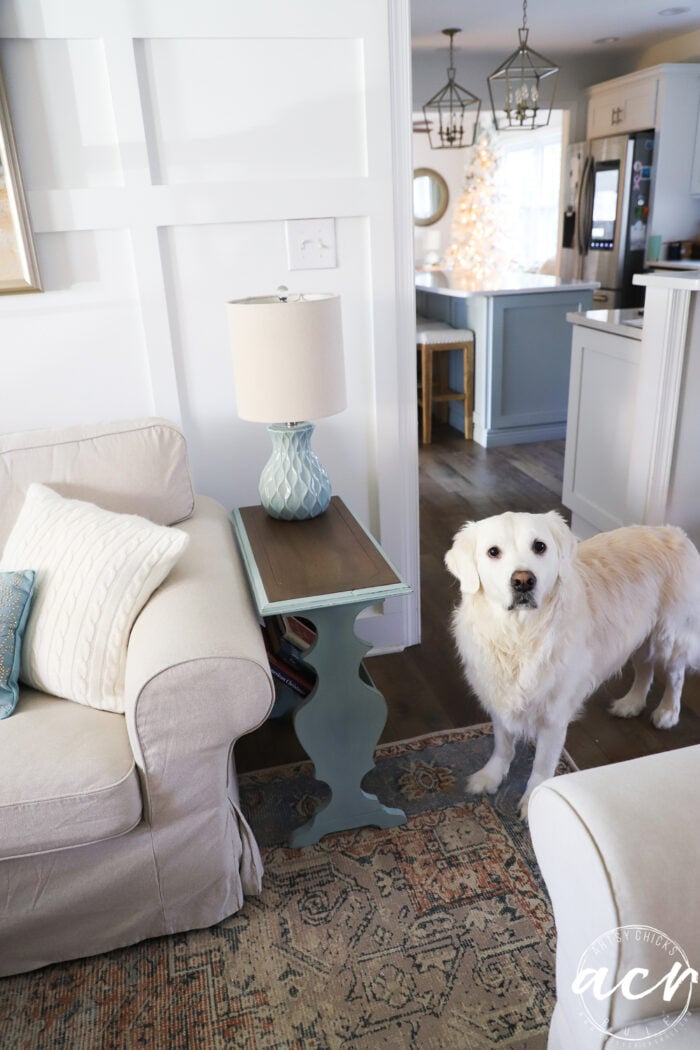 Soooo, I repainted it!
Like I always say, it's only paint, right?! Don't love it? Repaint it!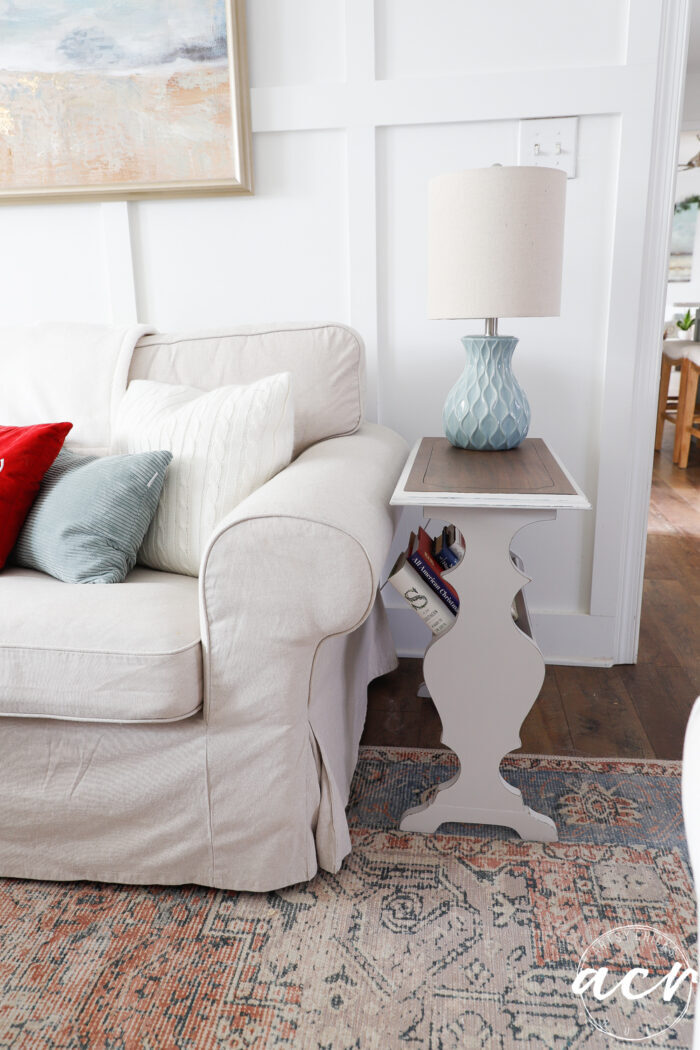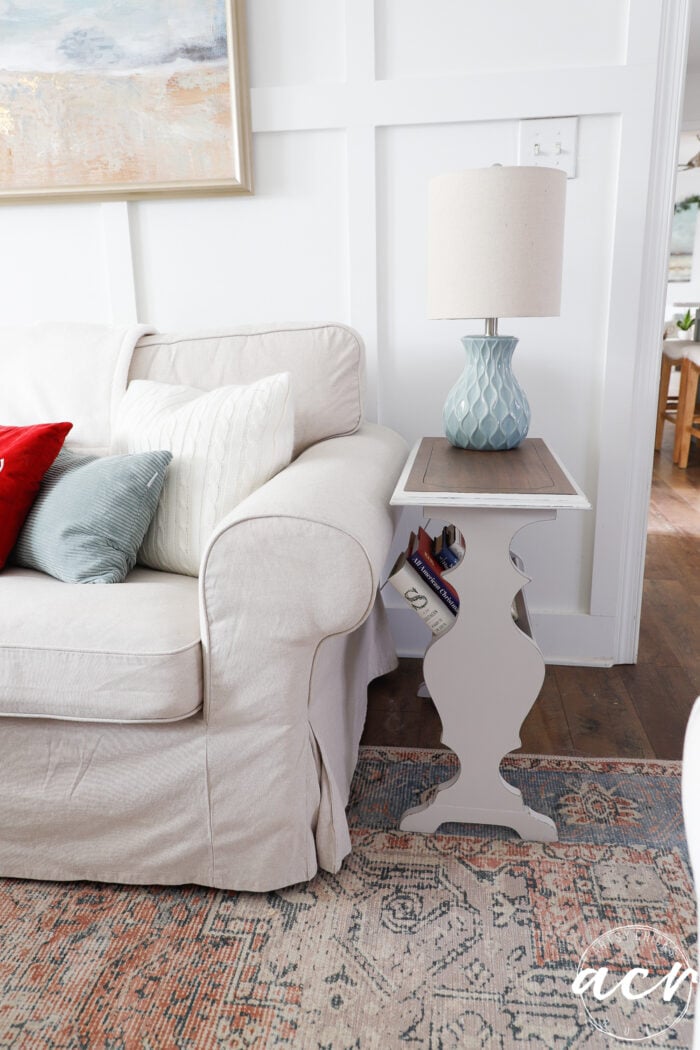 This time with Cobblestone, which is a great "greige" neutral color that is not too warm. (and not too cool, it's a great in-between warm and cool color)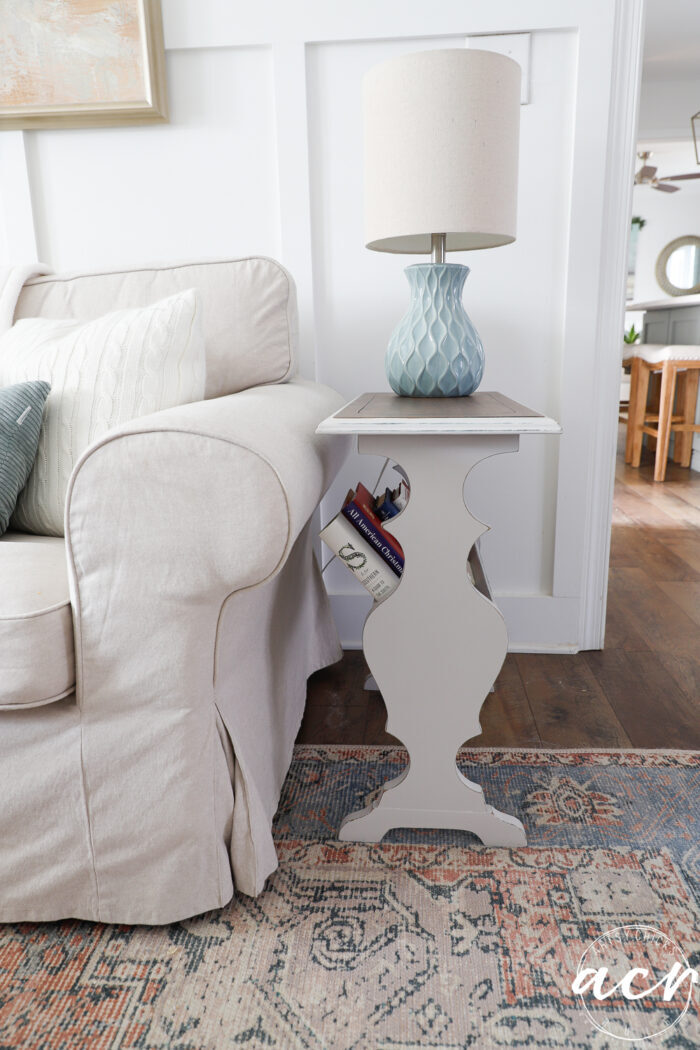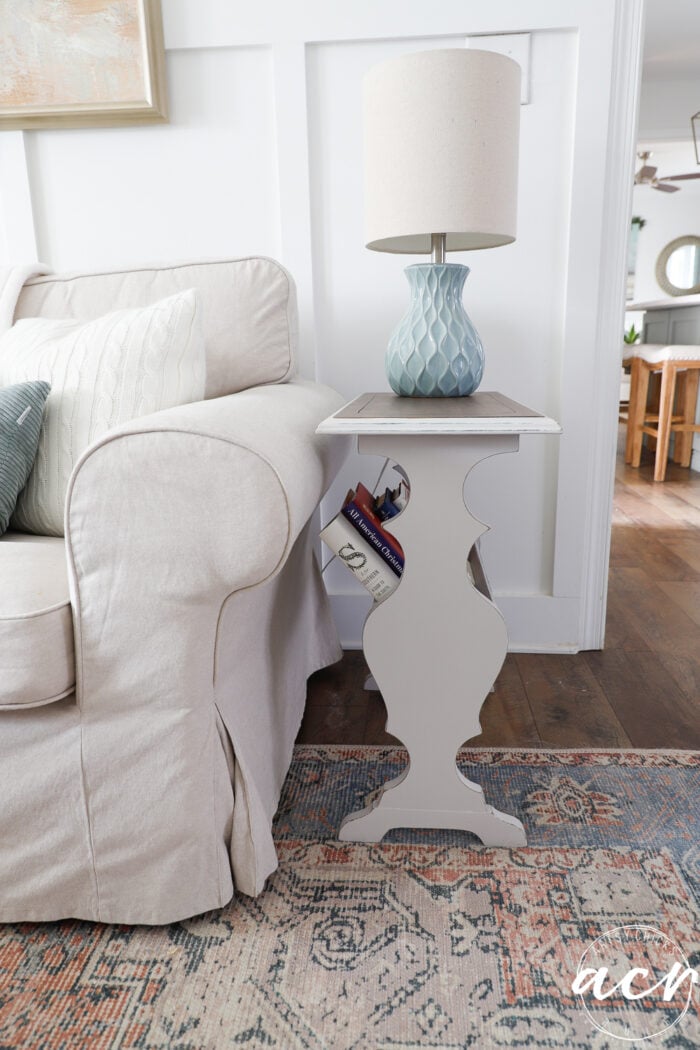 I sanded the edges to bring the dark through. Since I painted it the darker blue underneath, that is the color that shows up.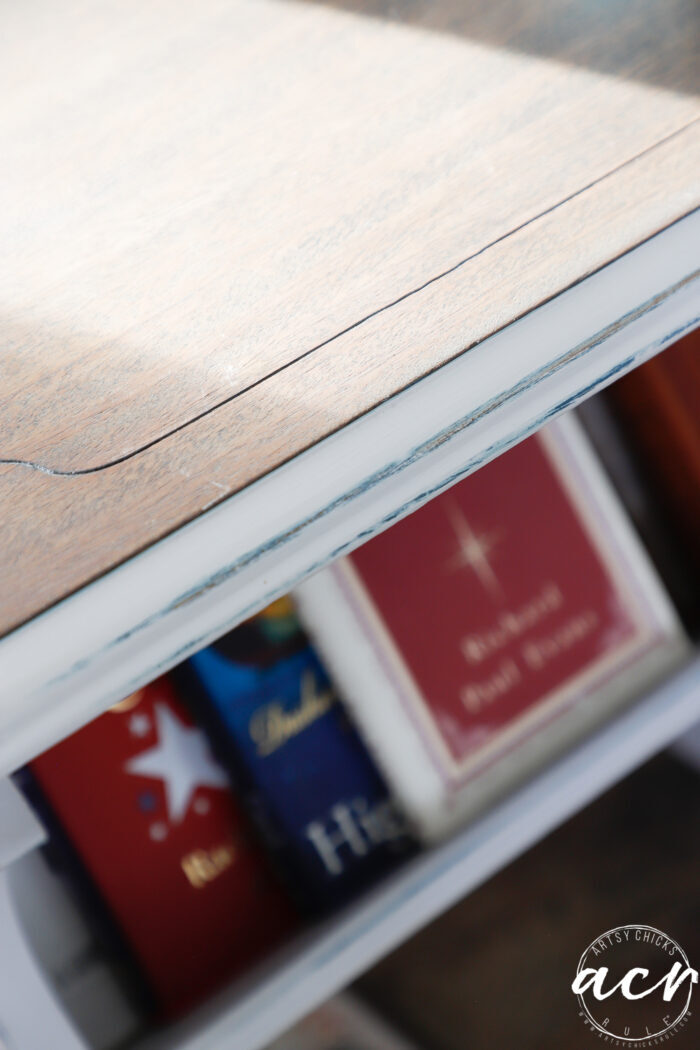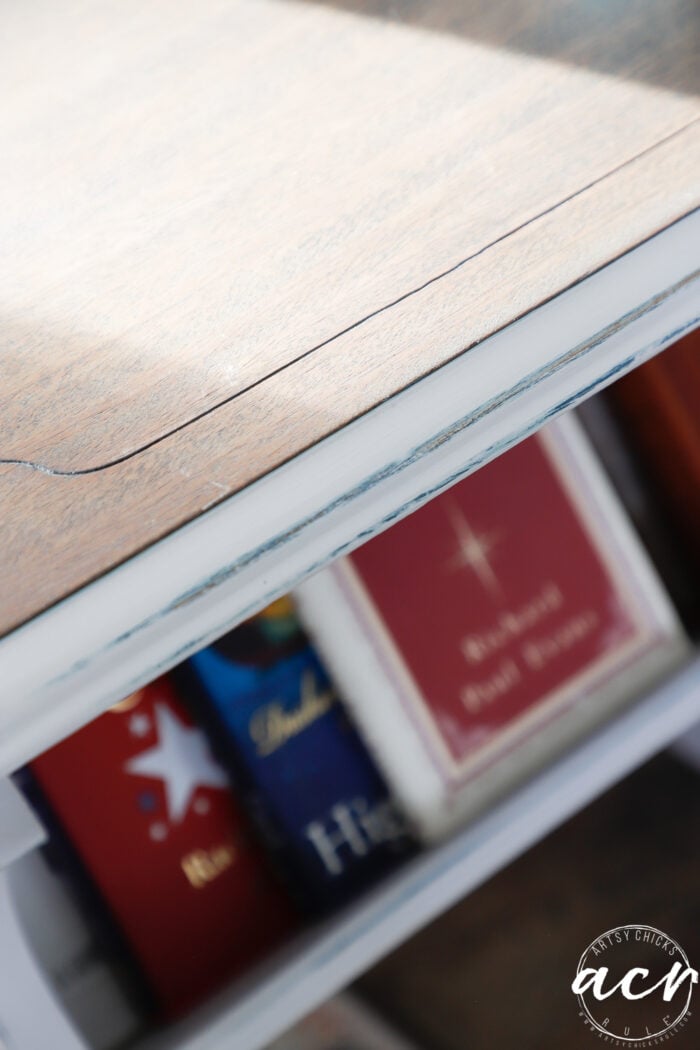 Which I'm actually fine with. I like the hint of blue!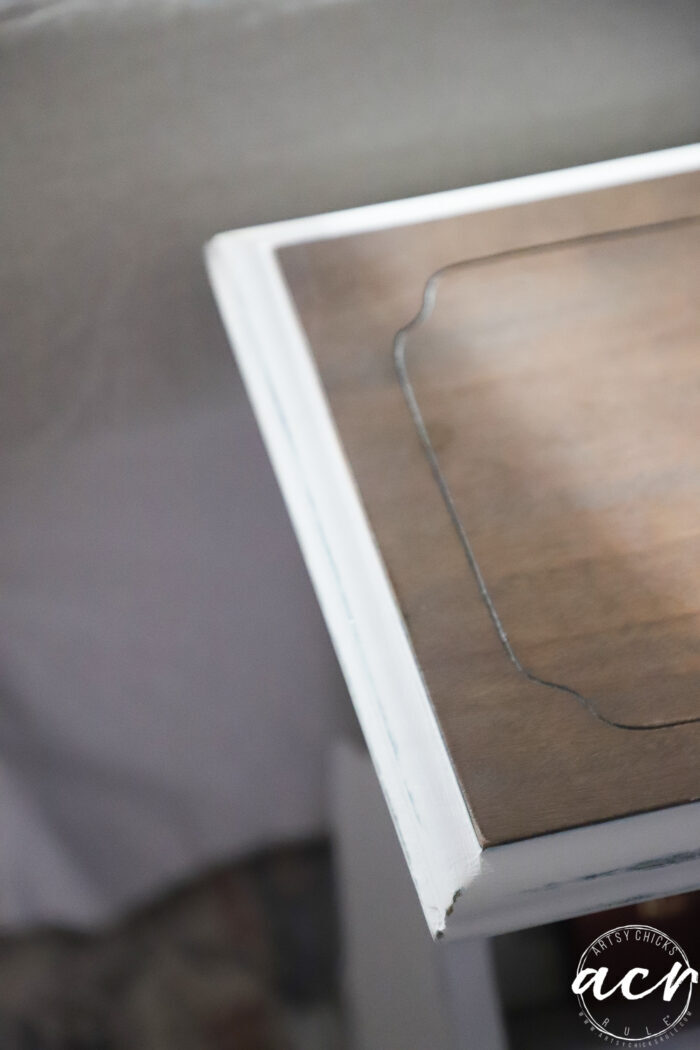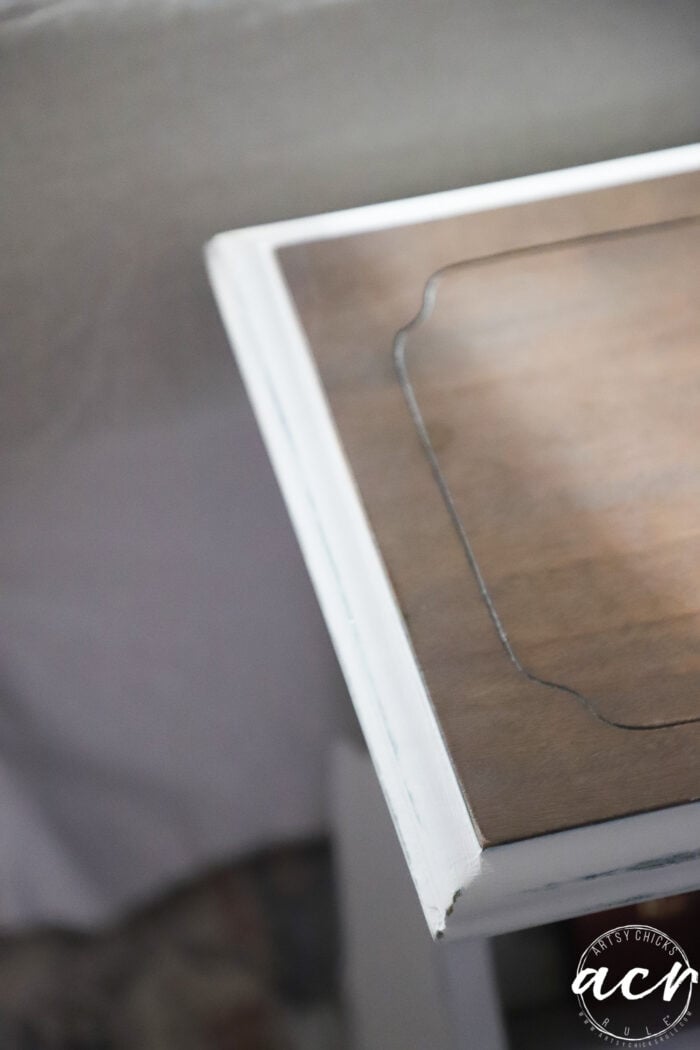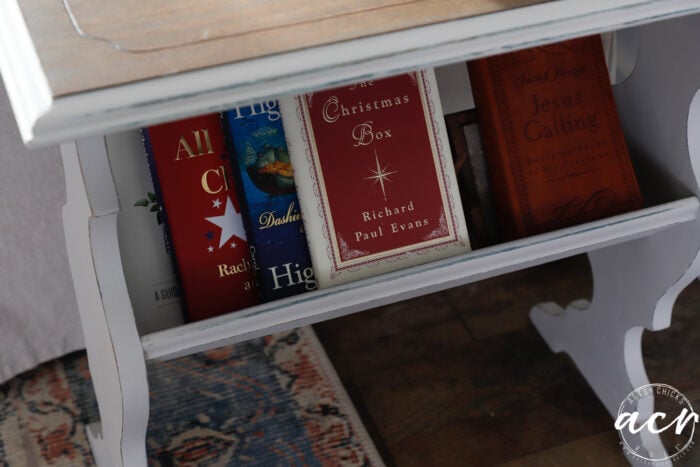 Hey there Roo, love you. 🙂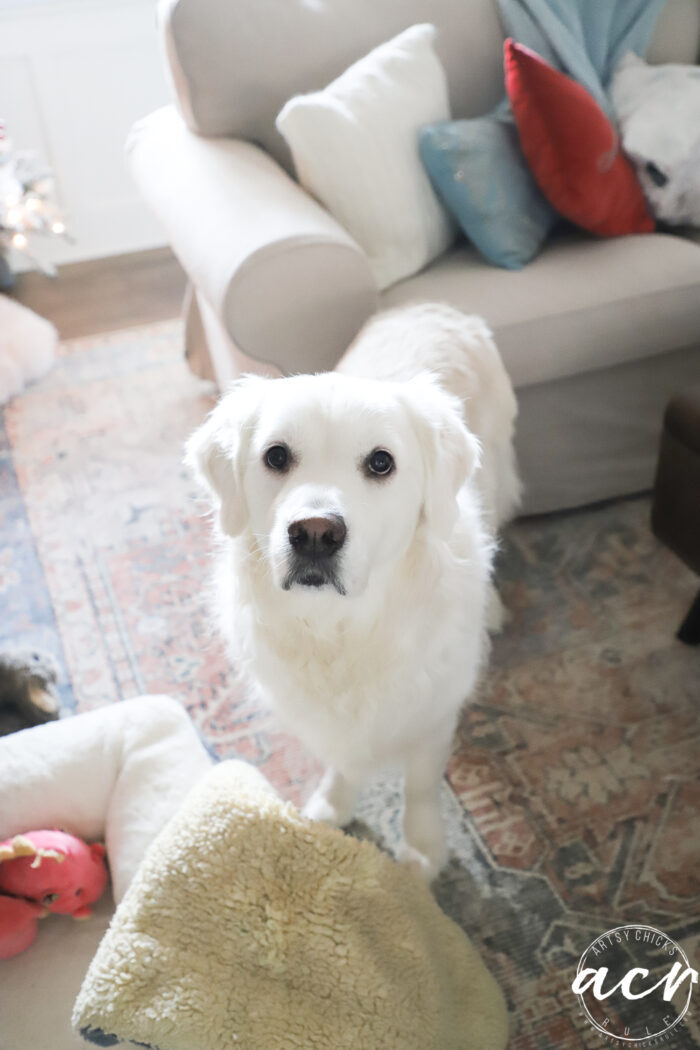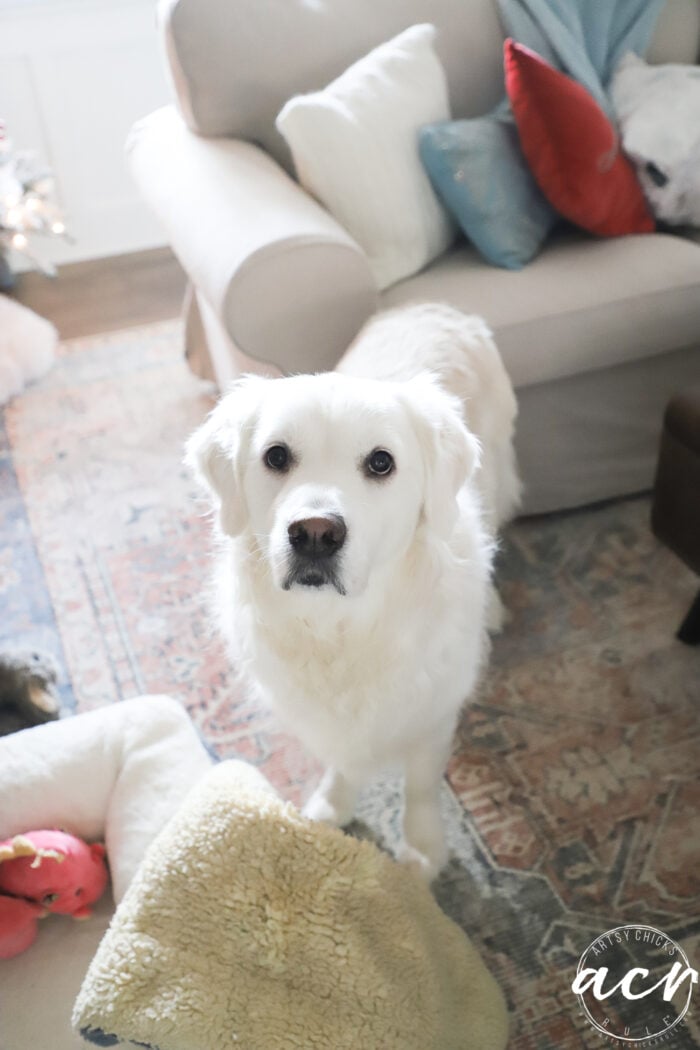 He's such a good, sweet boy.
Well, I know this little side book table was super cute how I made it over the first time. But I had no intention of keeping it so did something that wasn't necessarily in fitting with my style/home. But even though I ended up having to paint over that, I am absolutely thrilled that I was able to keep this little antique beauty with me. It fits perfectly in here.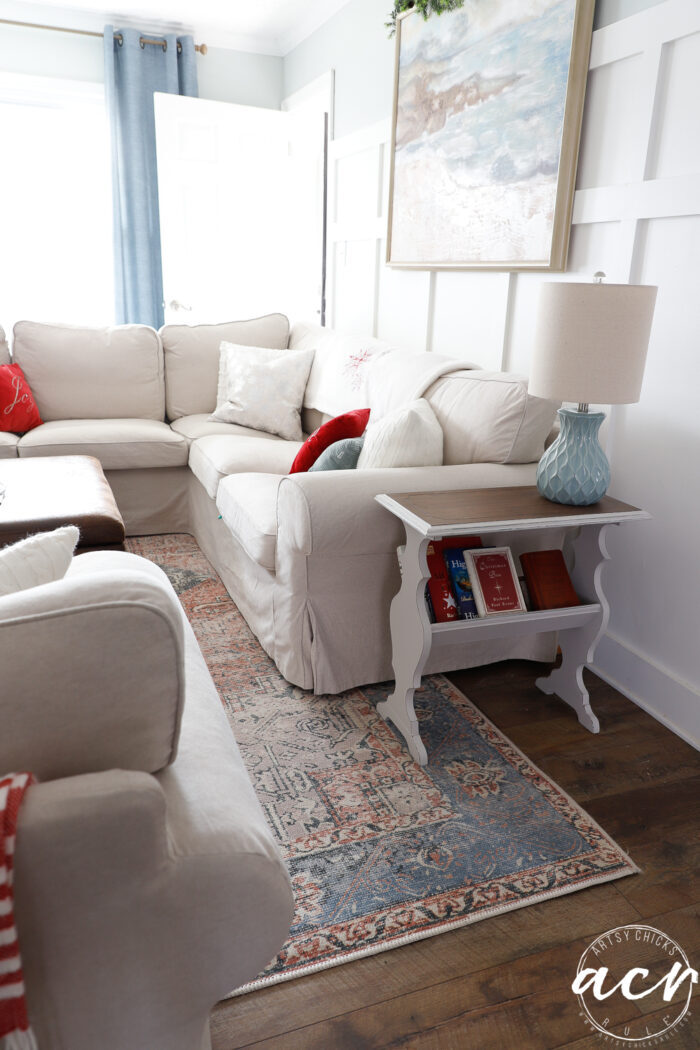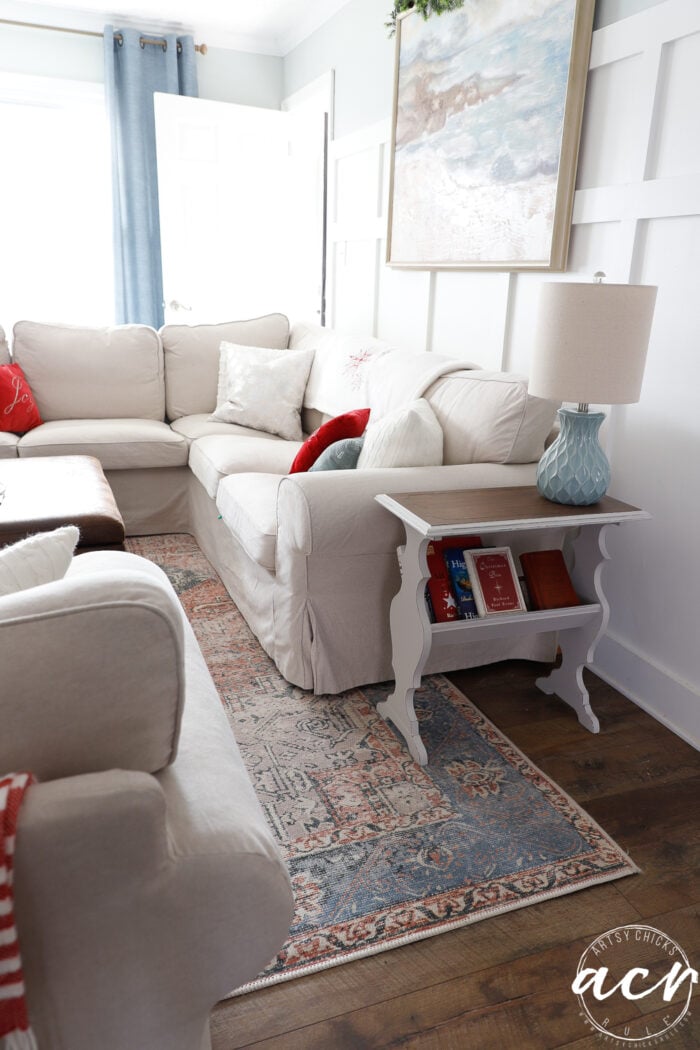 And I love that I can keep some books and such on the shelf below.
So happy I hadn't sold this one yet. It's a keeper!
Have a wonderful week, my wonderful friends! I'll be back on Thursday with part of my Christmas home tour. I put up FOUR trees this year. What was I thinking?? haha!! If you follow along with me over on Instagram or Facebook, then you probably saw them already as I gave a sneak peek over there.
Come on back by to see my Christmas home later this week!
xoxo