Top 6 Modern Cabin Houses We've Seen This Season
A cabin in the woods is a dream come true of ever busy urban dweller. No wonder this season, the trend for forest hideaways is soaring! We have selected 6 modern cabin houses to show you how to arrange a space close to nature and comfortable at the same time. We are convinced you'll feel relaxed just by looking at this portion of exquisite design.
Banjo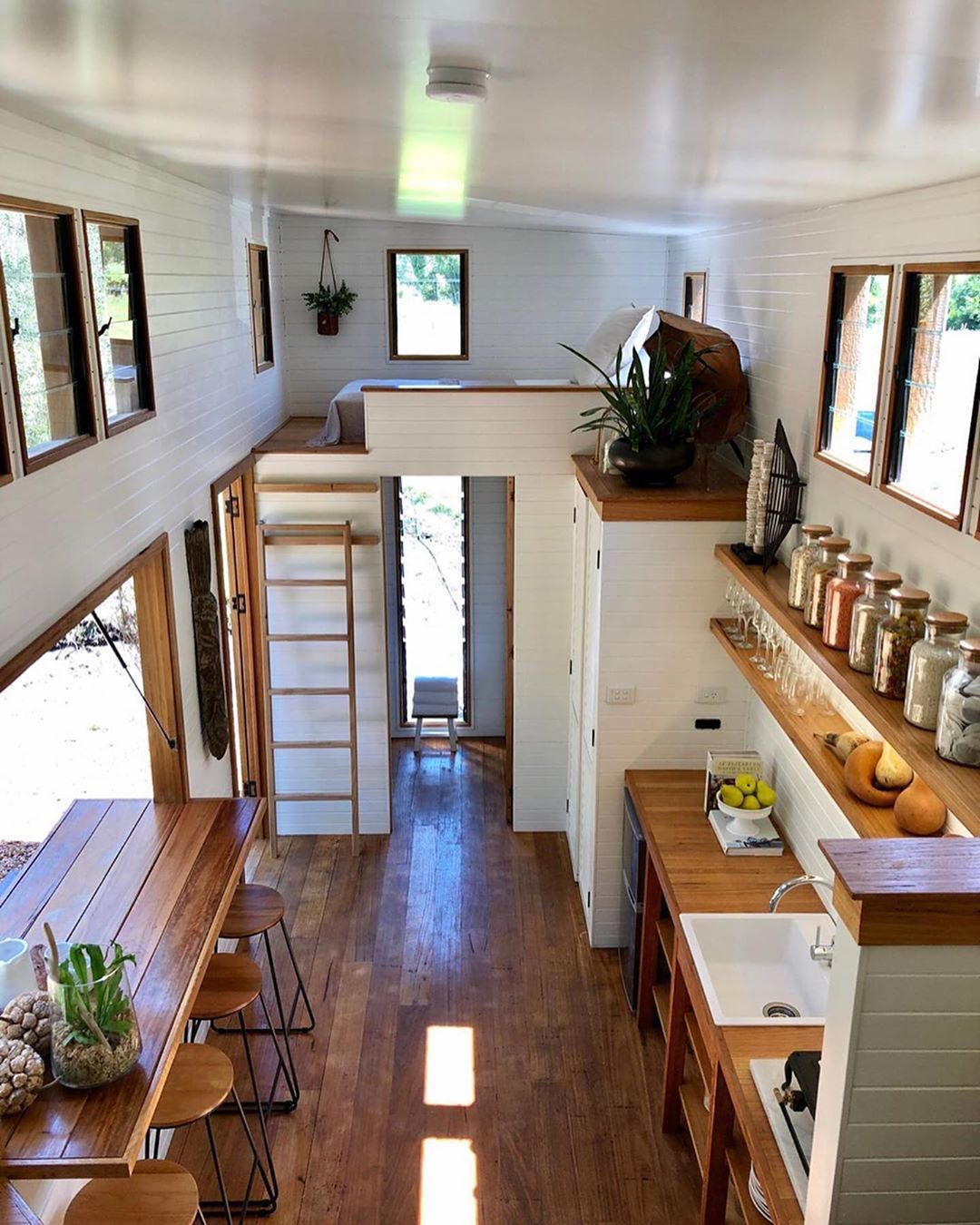 This minimalist cabin house called "Banjo" is located in New South Wales, Australia. Designed by @littlebyronco, it delights us with its arrangement that maximizes the use of space. Although the decor inside is quite harsh (it's hard to find a color other than white and brown), large windows let in a great deal of lush greenery.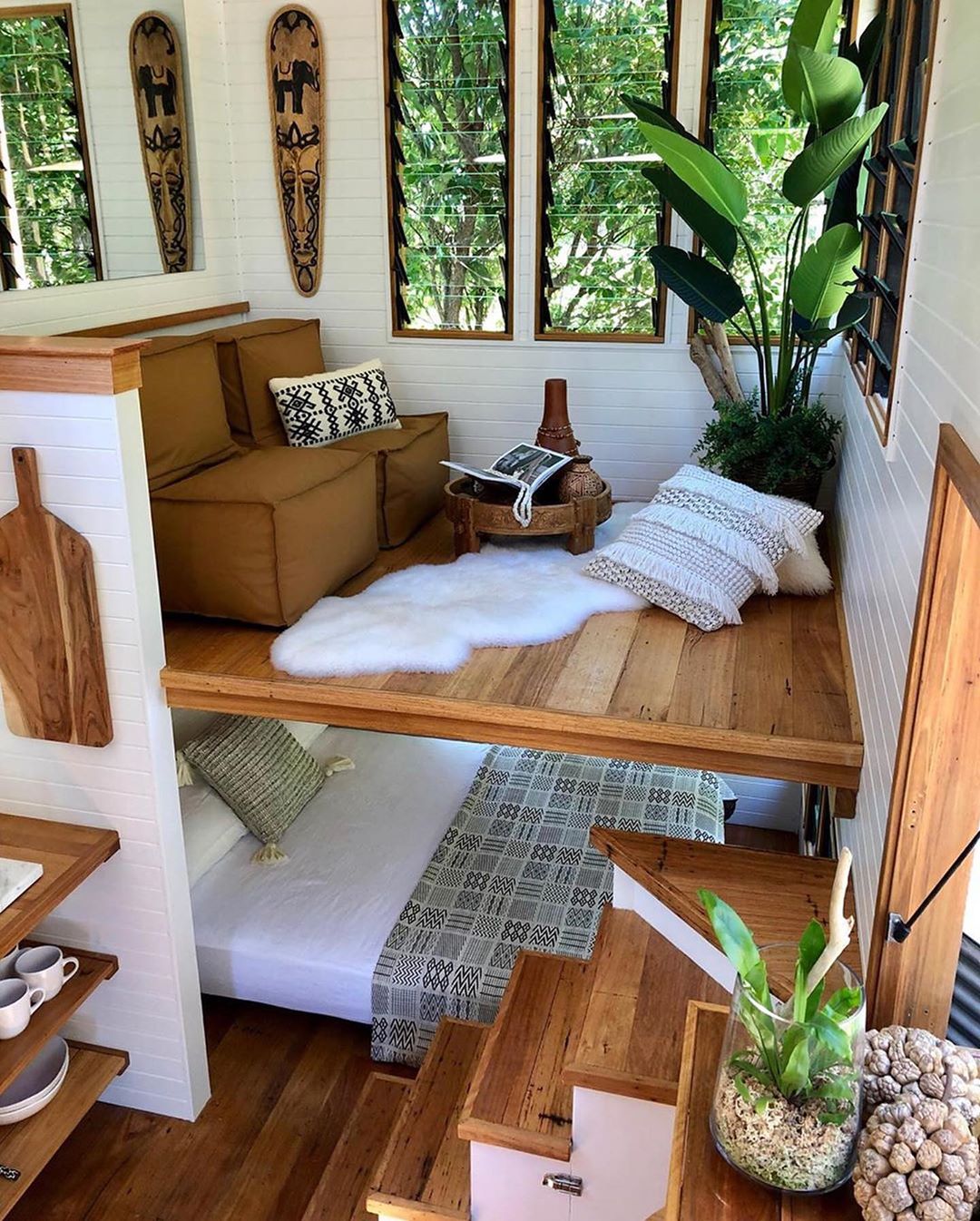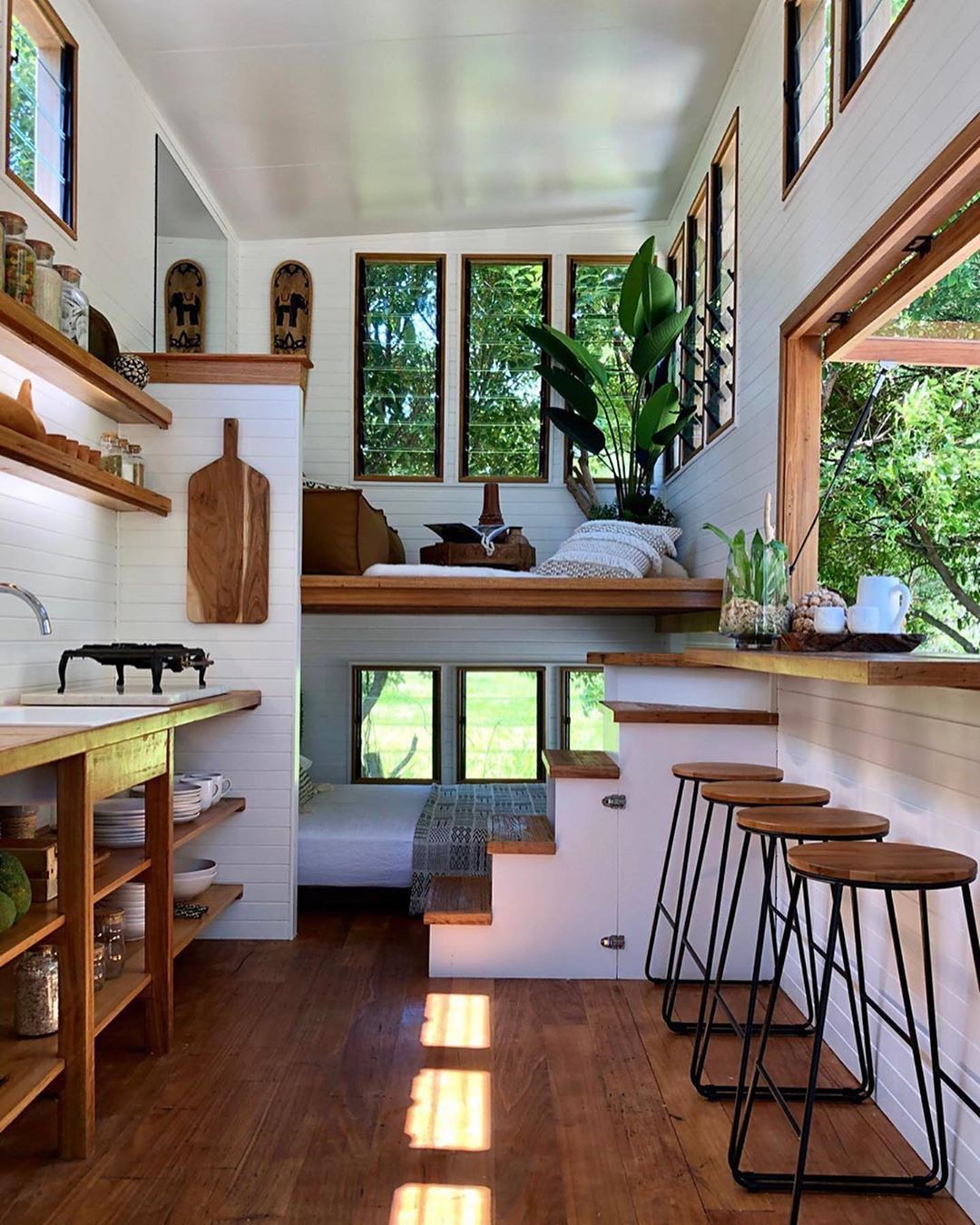 Tree house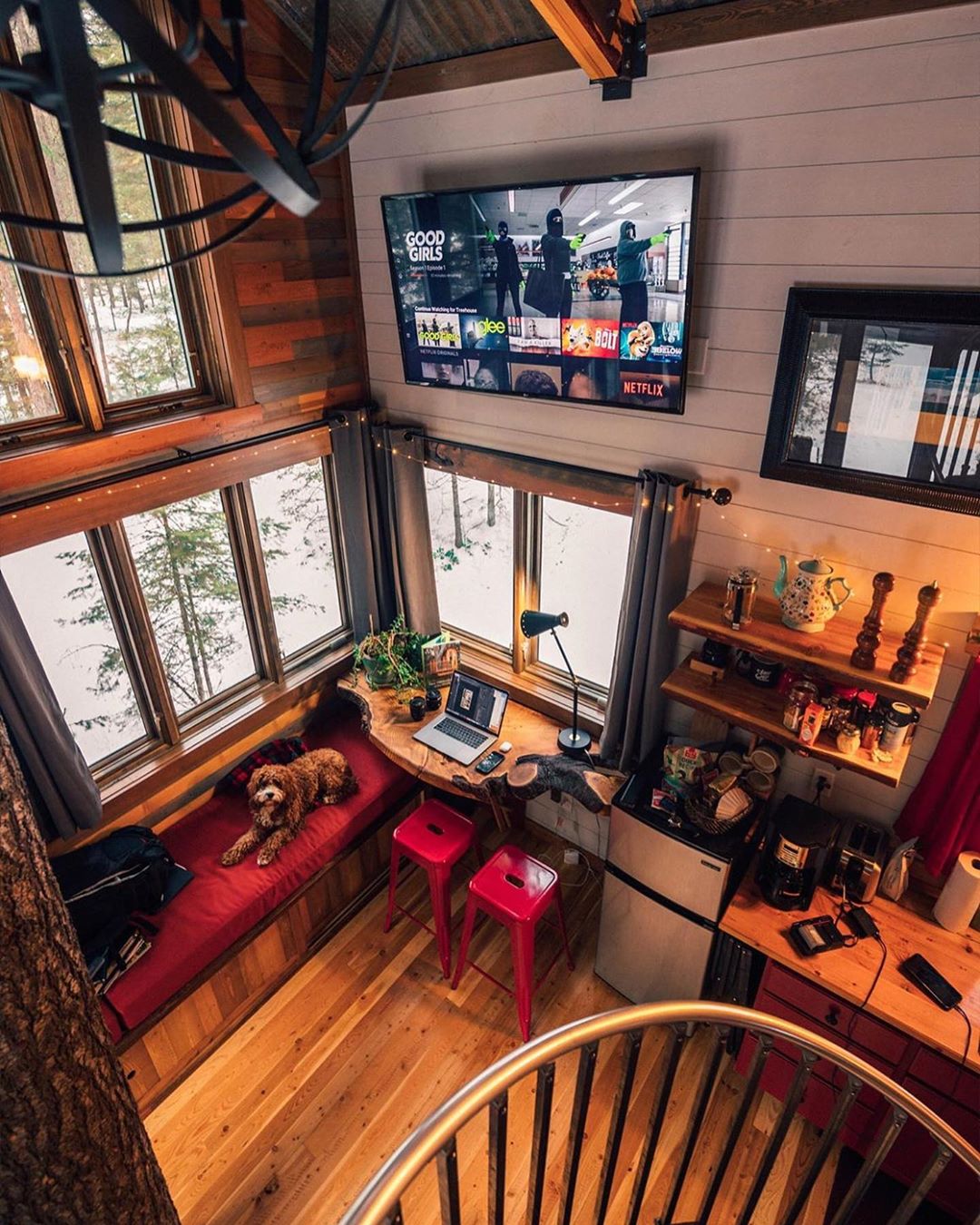 This unique tree house is a real treasure. Located a few minutes from Glacier National Park, it completely connects man with nature. The decor uses elements typical of the Farmhouse style and dark, exotic wood that is beautifully illuminated by chains of lights. It turns out that the dream of a tree house is not so childish at all!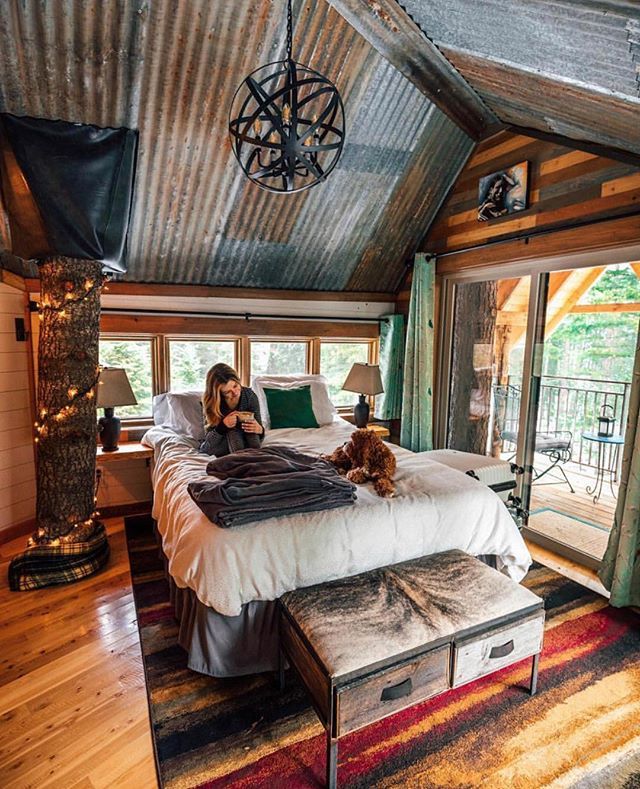 Spacious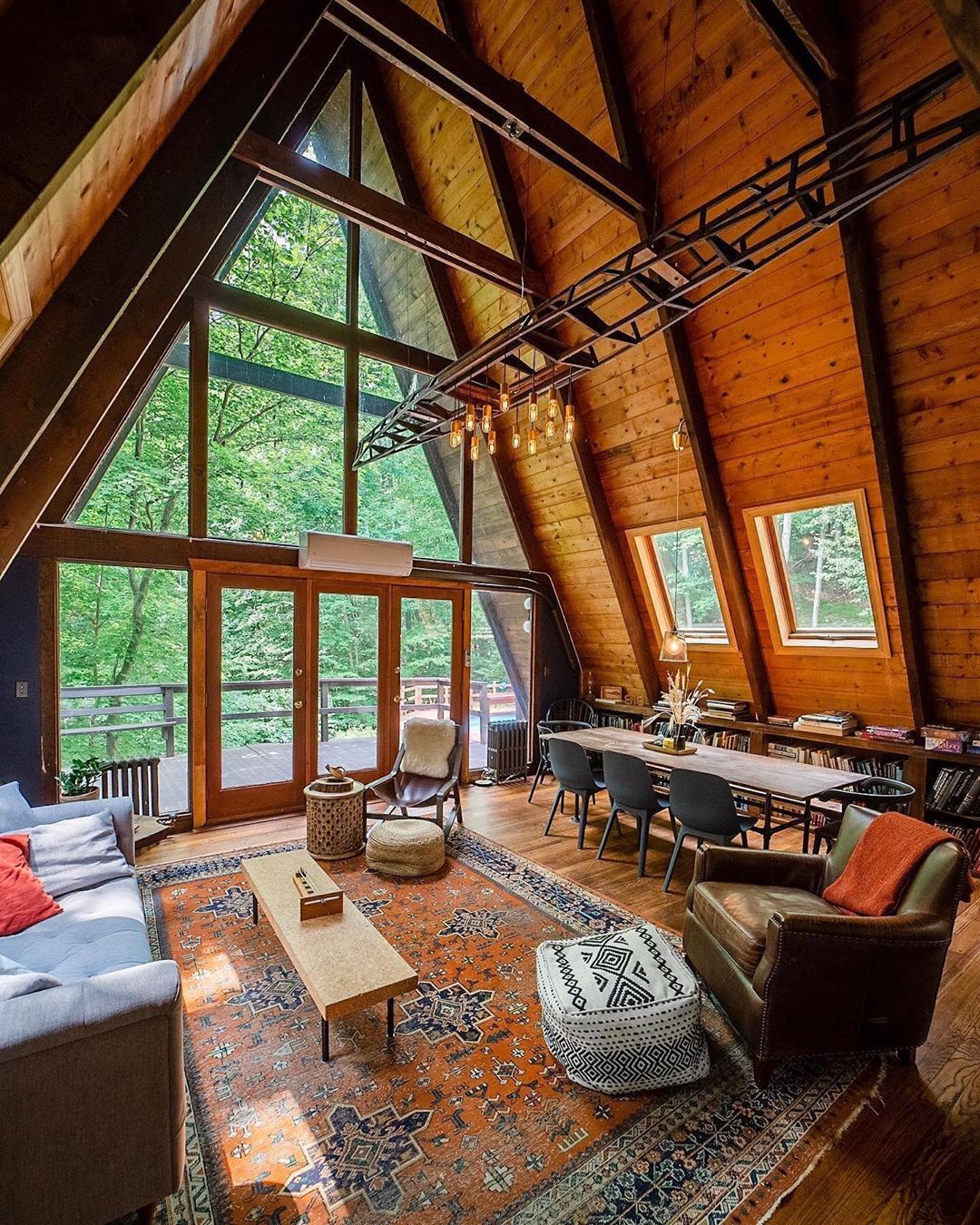 The amazing spaciousness of this house impresses at first sight. The unbelievably high ceiling and windows facing the forest make us want to leave everything and move in here. Such an airy room might seem a bit cold, but luckily there are ways to change that. Here, a large area rug was used to introduce homely atmosphere and warmth. In addition, the effect was enhanced by warm shades of red such as orange, clay or brick red.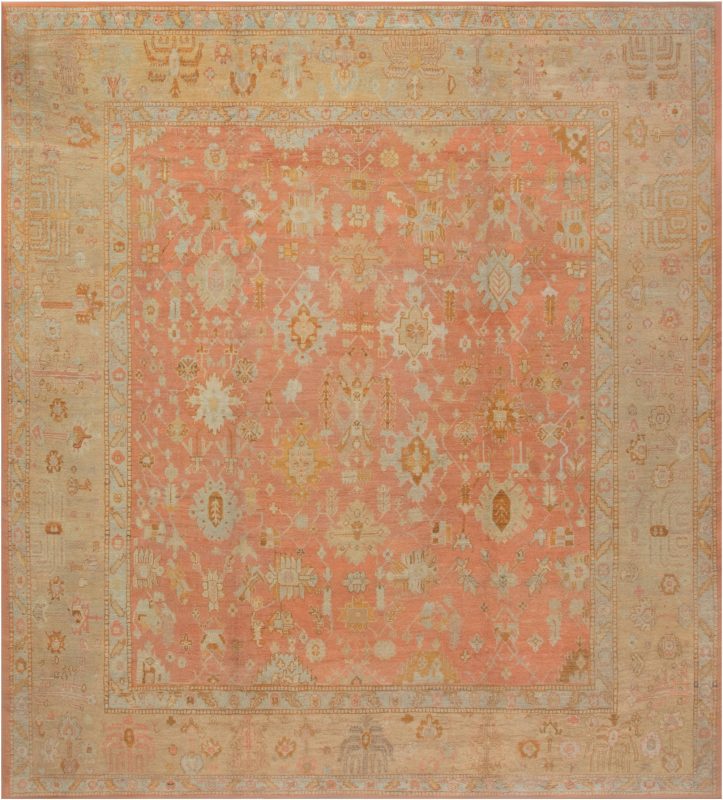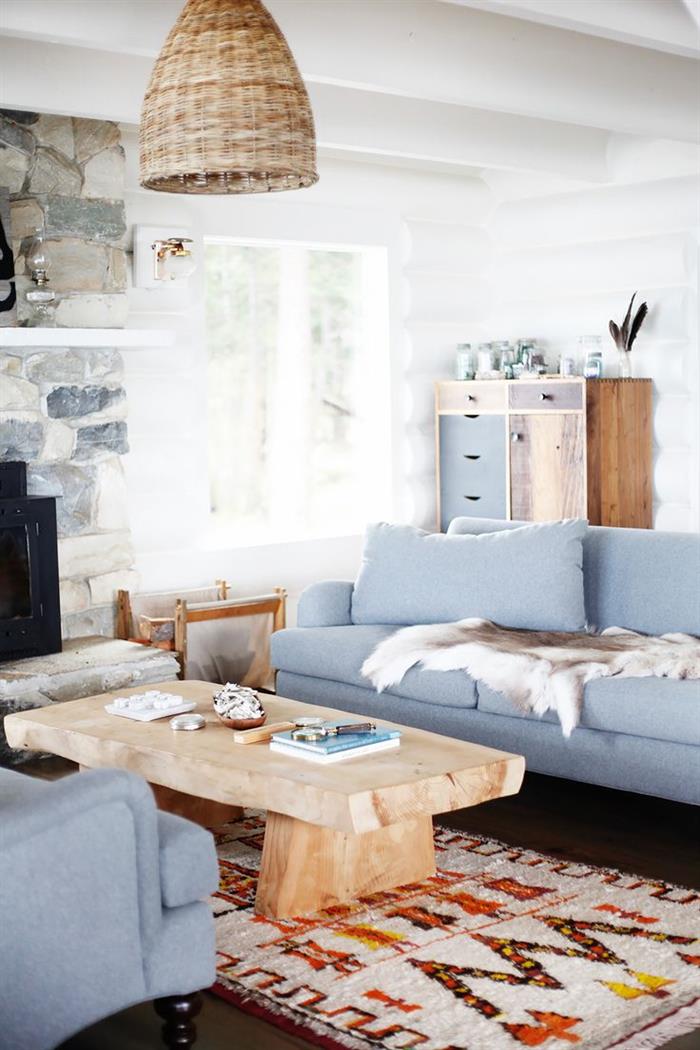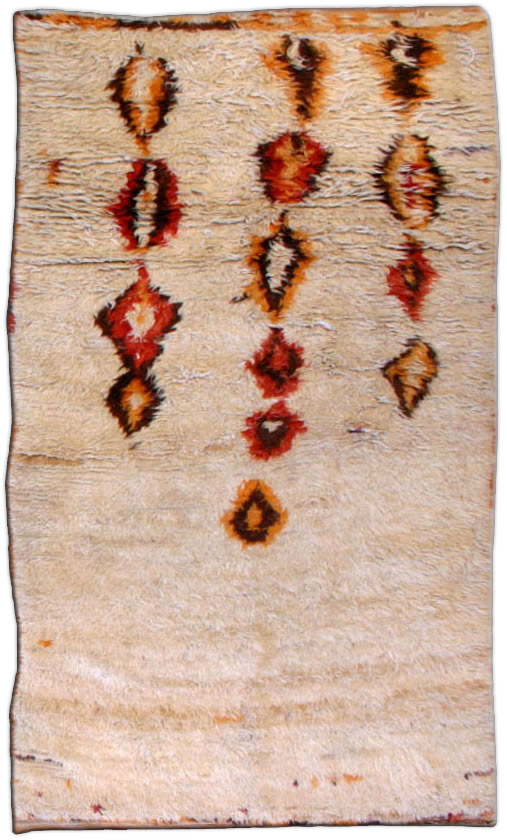 Perfection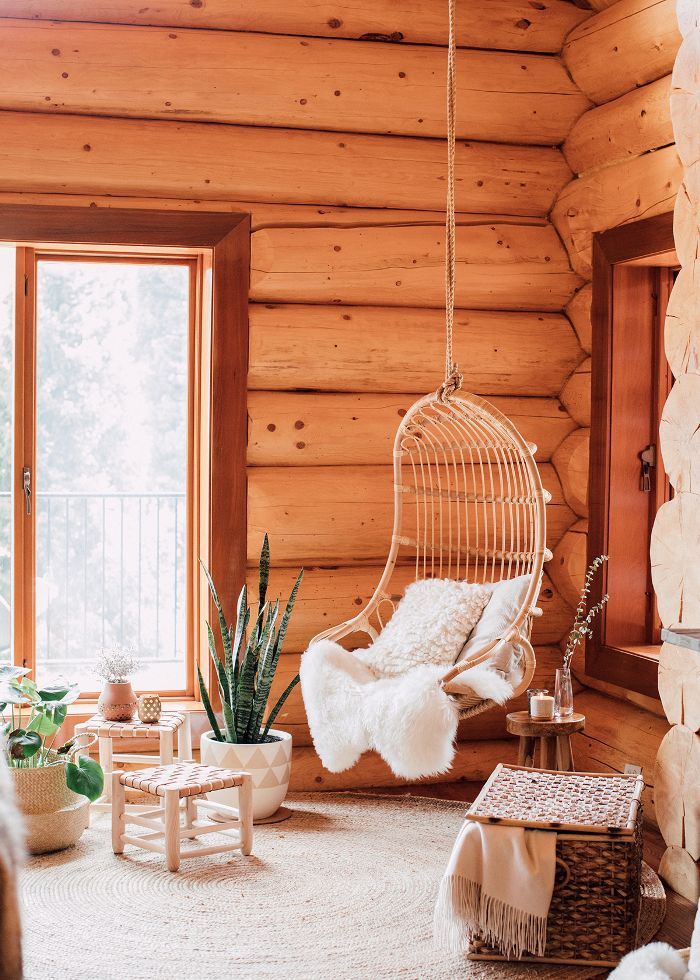 Located in the Colorado Mountains, this 7,500 sq. ft. cottage is a textbook definition of a dream cabin house. With charming beams of exposed wood and enviable views of the snow-covered pine trees, it is everything you could ever wish for. Behind the interior's success stands Layne Kula who was asked to decorate the rustic family home in a homely and stylish way.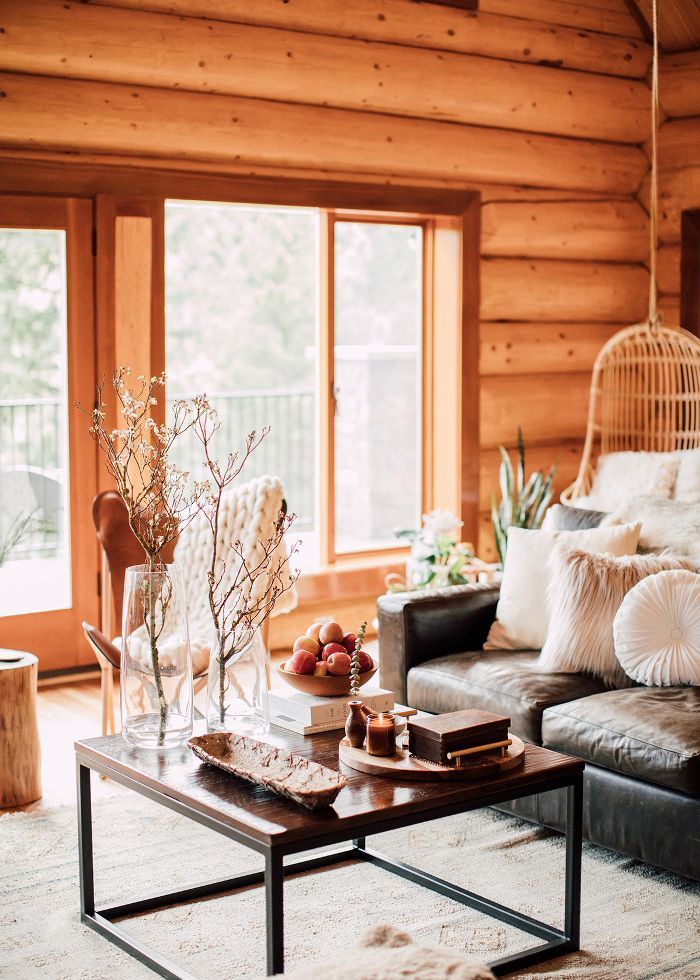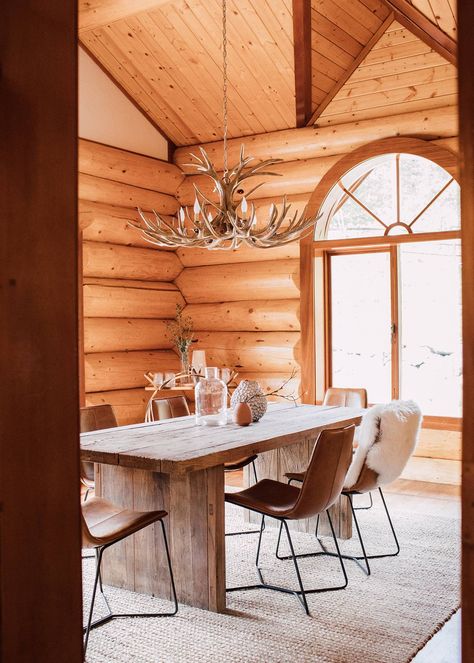 Hideaway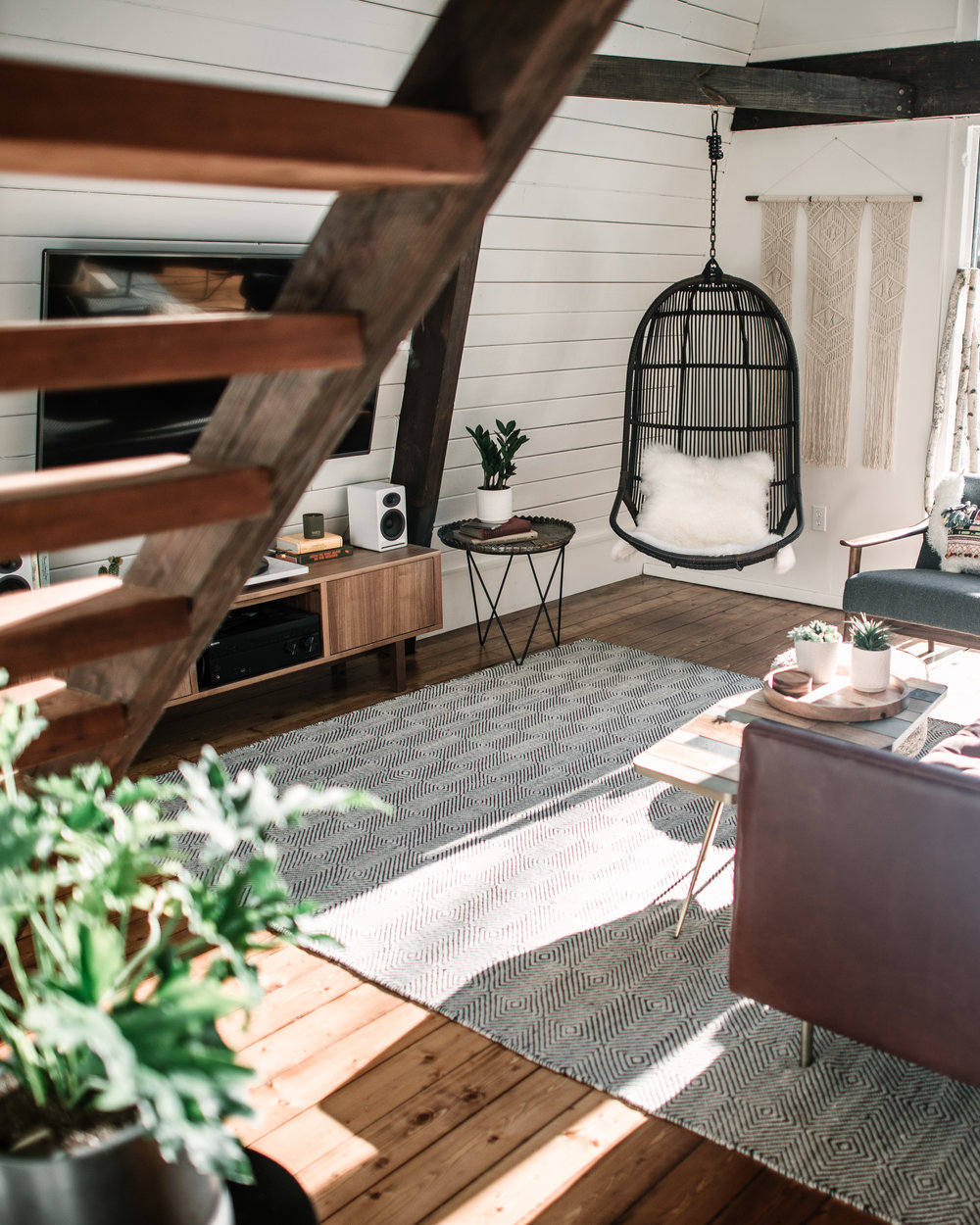 The irresistible appeal of the Catskills Mountains, trails in the Hudson Valley, and pristine rivers, lakes and forests of northern New York has lived in the minds of busy Manhattan residents for decades. It was in this beautiful place that Danielle managed to build the dream cabin house.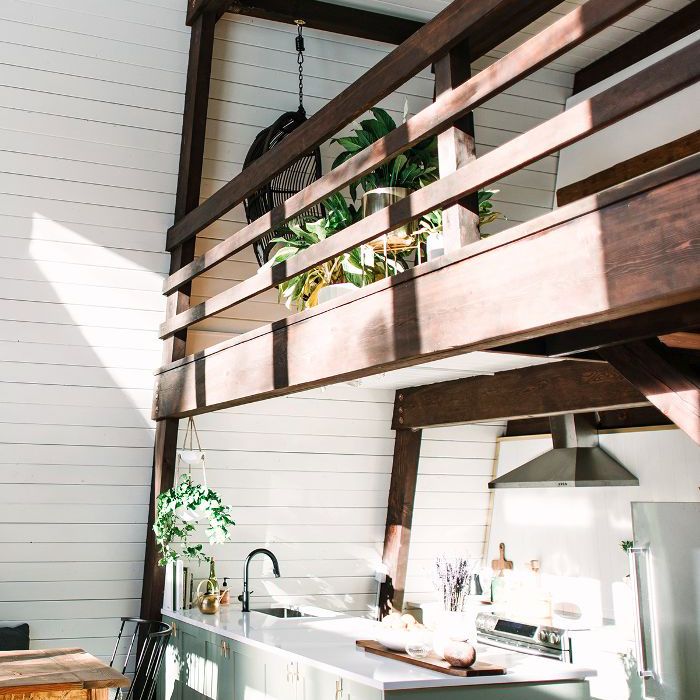 "When we bought the house, it was in as bad a condition as you can imagine," he admits. Now we can admire final effects – a trendy boho decor, modern features that balance the rustic character, and incredible attention to detail.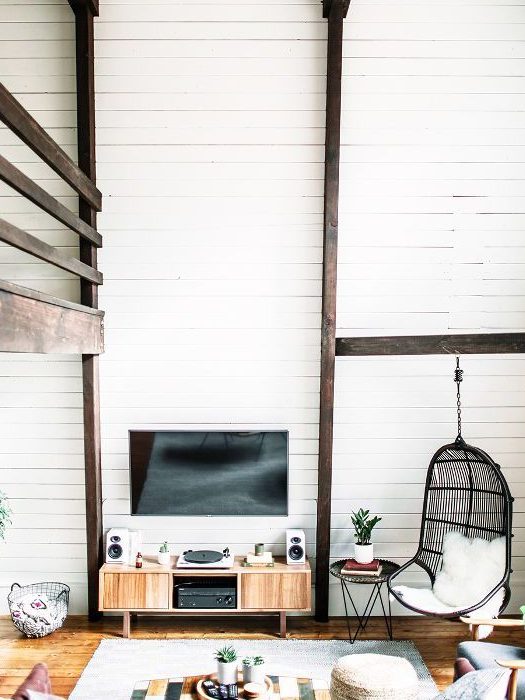 Spanish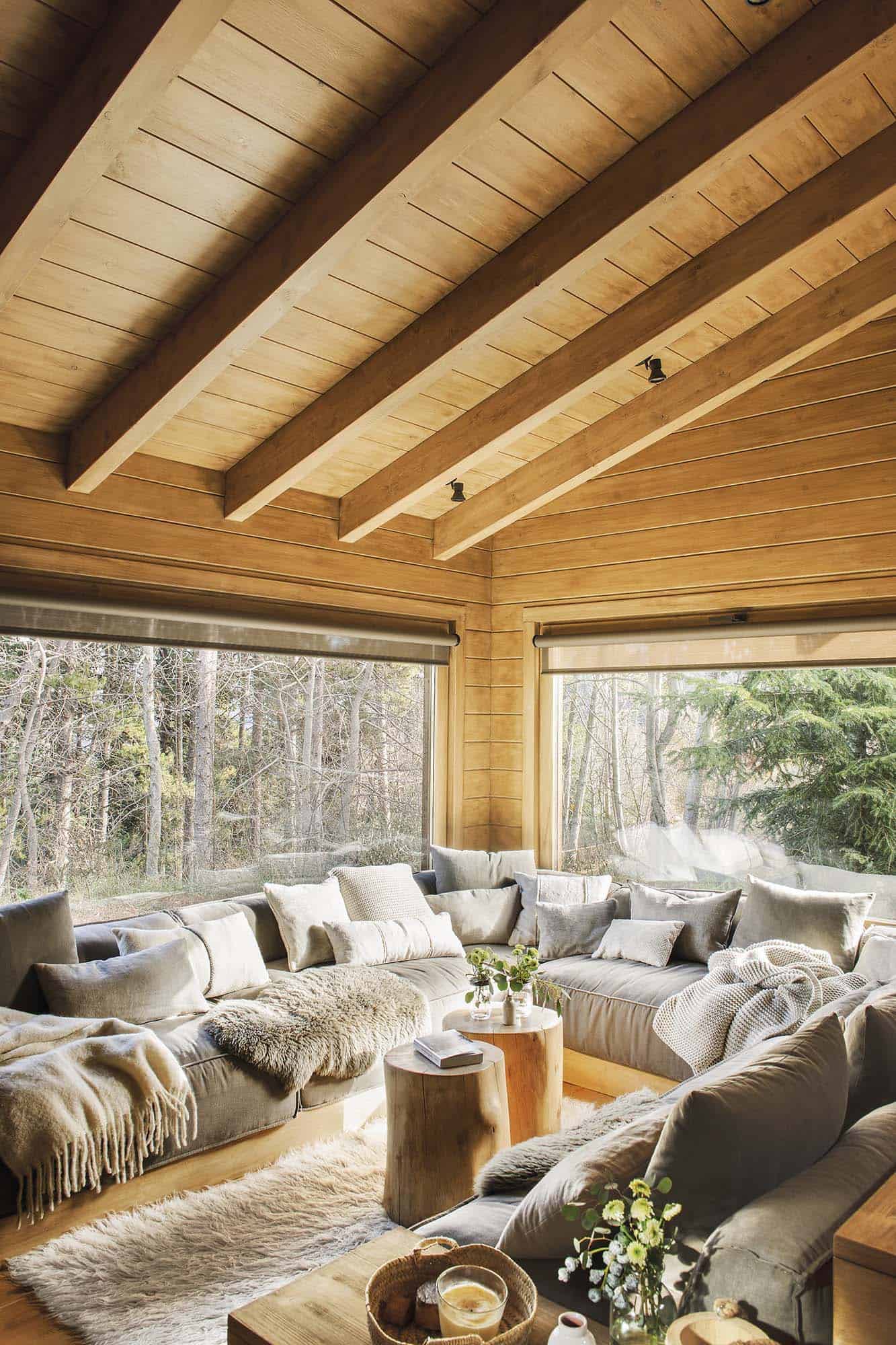 This rustic cabin in the middle of a forest in Spain needed up to three years to become a habitable place. Lara Vallés from Space Stage, the owner and designer of the interior, is the mother of its success.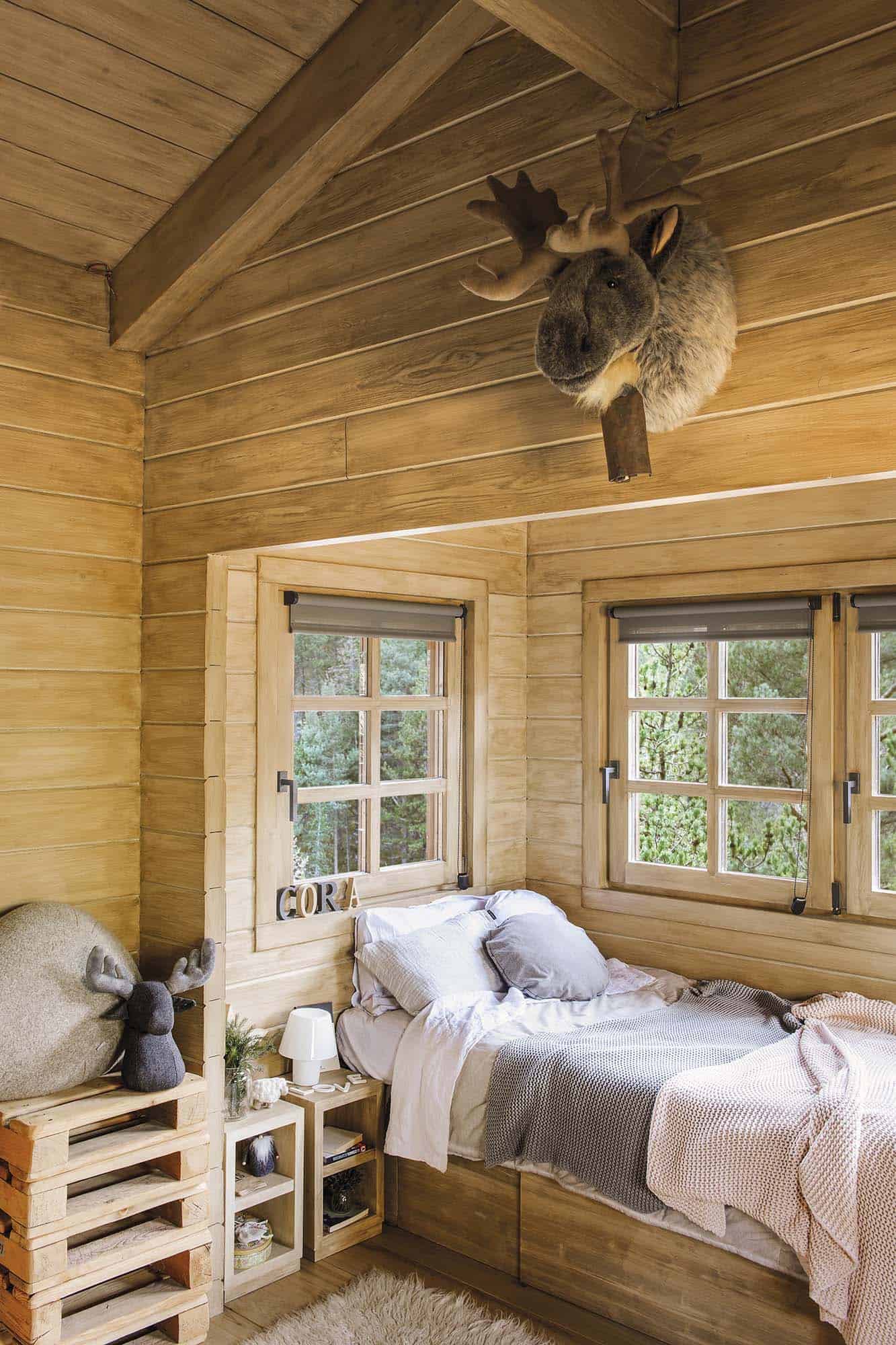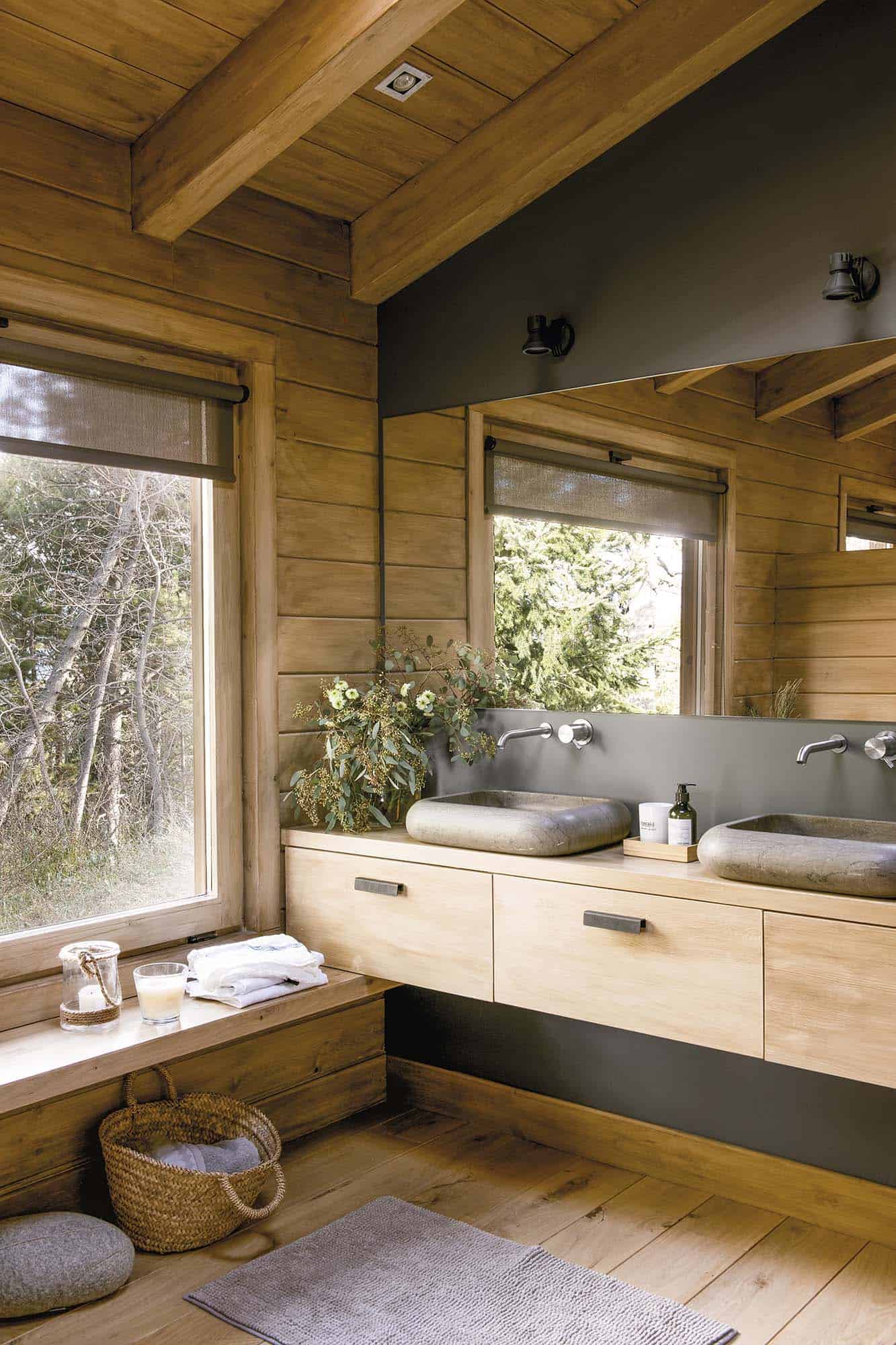 Her husband had dreamed of this house since he was a little boy, so as soon as it was put up for sale, the couple did not hesitate. Their home is well balanced – rustic interior decor combines with modern architecture, so that everything stays in perfect harmony.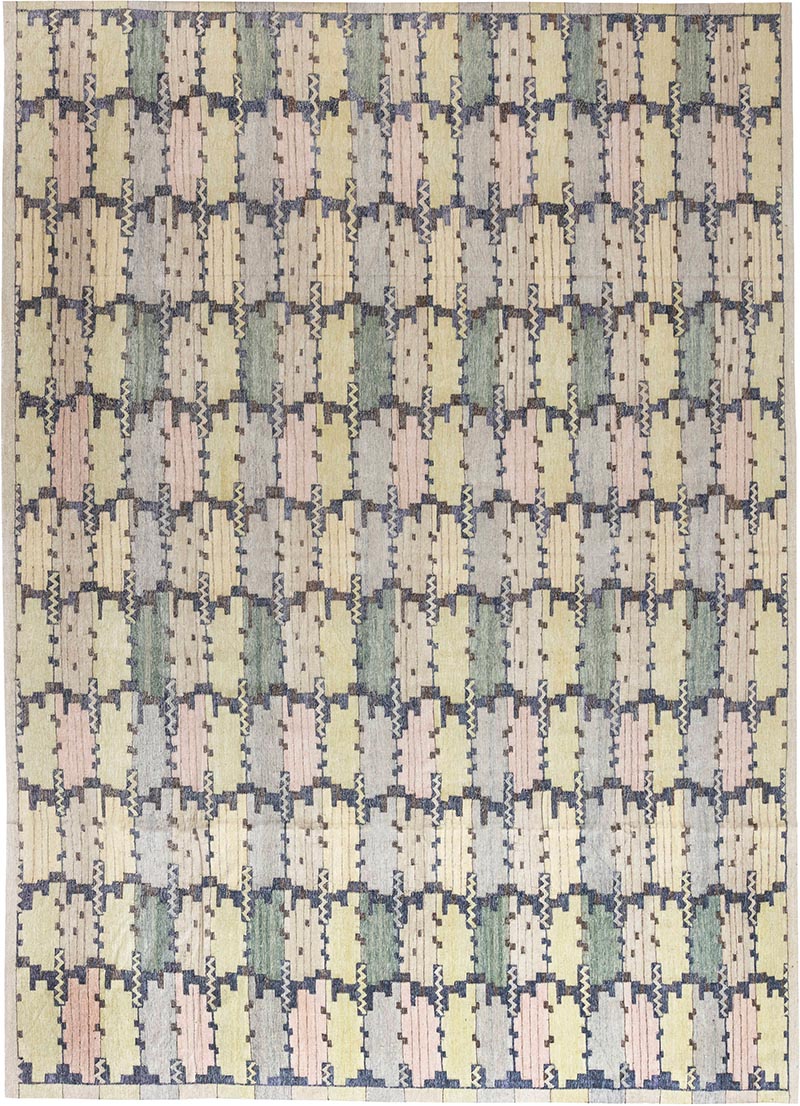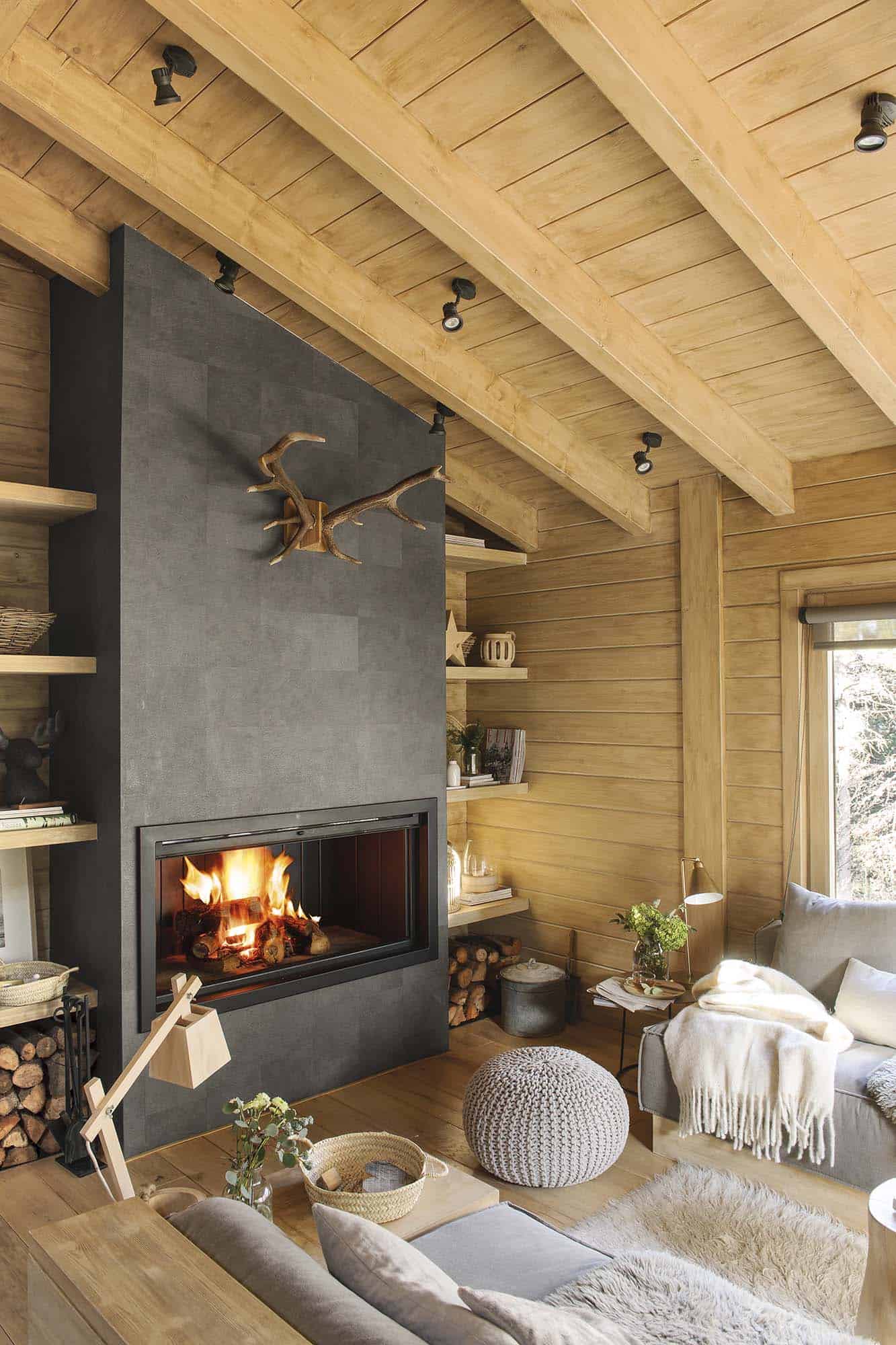 DORIS LESLIE BLAU CAN HELP YOU FIND THE RIGHT PERSIAN CARPET OR ORIENTAL RUG. WE HAVE A LARGE SHOWROOM IN NEW YORK CITY PLUS ONLINE CATALOGS AND SUPPLEMENTARY INFORMATION. FOR HELP CHOOSING A PRODUCT FOR YOUR NEEDS, CONTACT US ONLINE OR CALL 212-586-5511.